HASTA CUANDO ESTE REGIMEN ESTARA CON LOS BRAZOS CRUZADOS Y EN ESPERA QUE NO QUEDE UN VENEZOLANO MAS CON VIDA pic.twitter.com/REX5ldiKuA
— Jose (@mixae) January 9, 2014
Los Amigos Invisibles - Exclusive Live Performance
by BlastroNetworks
Venezuela
http://www.occupythebanks.com/search?q=GLOBAL+REVOLUTION
MARCOS POLESEL PRIMERA PAGINA: GLOBOVISION
@AnonsCazador @azulejog33 @mixae tomemos ejemplo de @ResistenciaV58 Velorio por la Vida #NoMasViolenciaVenezuela pic.twitter.com/vEd6zn0iXU
— Prospero 2014 :) (@yellycoy) January 9, 2014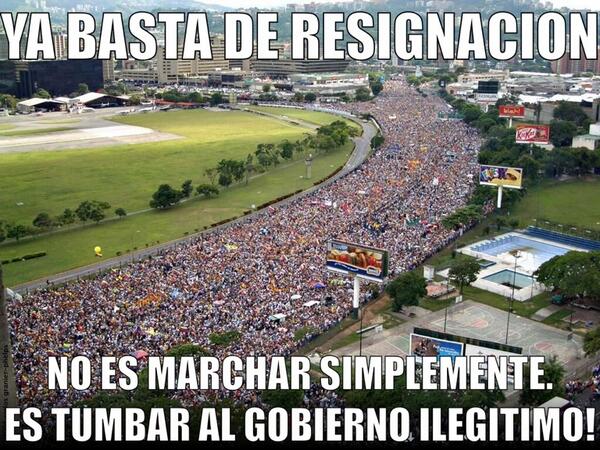 Massive Protest!
TOP TUNE!
FREE #BITCOIN TUTORIALS http://www.open-transactions.com
AMERICA LISTEN UP DUMBO! even the NINE year old's have got the GENIE TRIX DEPT
NAILED :)
http://www.occupythebanks.com/2014/01/nwo-global-charge-of-light-brigade-ii.html Mor!
@mixae Que te paso VENEZUELA ya olvidaste cuando hacias esto. pic.twitter.com/ODPVB1gbYq
— Anons Cazador (@AnonsCazador) January 9, 2014
What's in your wallet? pic.twitter.com/gV5RpJhXhW
— Tom (@Molon_Labe_Oath) January 9, 2014
Para mi Hombres
lol

Top Sexy Girls: les plus belles Miss Univers by TRACE Urban
UNA VERDAD DOLOROSA ......#23EAutoconvocados pic.twitter.com/c8oXTb7BC3
— Jose (@mixae) January 9, 2014
The White Rabbit!