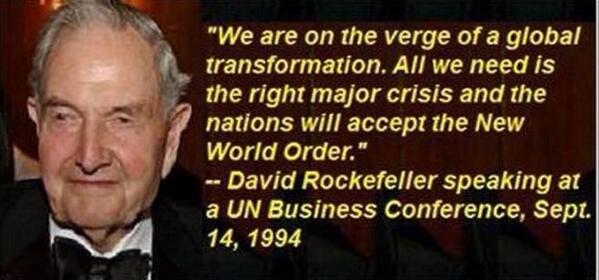 We have been telling you, and telling you; DUMBO! Gitmo, is a BASE for HEROIN TRANSSHIPMENT in one direction, and COCAINE distrivution, in another, ALL with the EXPRESS CONSENT of 54 countries of planet earth, IN ON THE ROTHSCHILD CARTEL GLOBAL NARCOTICS TRADE GAME >>>
FBI PROOF RIGHT HERE
<<< What, you never, ever listened, to the FULL FIVE HOURS ON OATH TESTIMONY of SIBEL EDMONDS >>>
RIGHT HERE
<<< telling you ON OATH, *all* about the CIA- ALQUADA DRUGS TRAFFICKING ***SCAM***
Friday, 1 November 2013
Urrrmmmm can't think of ANYONE AT ALL in ENGLAND, who has CONNECTIONS to BOTH the UK TORY PARTY, and BELIZE, can you? ;)
You know, BELIZE, that TINY LITTLE COUNTRY right off the coast of CUBA ;) REAL NEAR all those COCAINE PRODUCING COUNTRIES! :) ;)
"
Penny Lane: CIA secret camp for turning Gitmo prisoners into double agents
Published time: November 26, 2013 10:36
Edited time: November 28, 2013 14:25
In the early stages of the 'War on Terror,' CIA agents at the Guantanamo Bay detention facility turned detainees into double agents, helping the US to track and kill terrorists, according to US officials.
For some Gitmo detainees, held prisoner on a US military base in the middle of shark-infested waters, the promise of freedom in return for helping the CIA root out terrorists back home may have proven too much of a temptation.
In addition to winning their freedom, co-conspirators were granted safety guarantees for their families, and millions of dollars from the agency's secret war chest, sources told AP.
The arrangement did not come without some inherent risks, however, since – as the war in Afghanistan has proven on various occasions - it is not uncommon for US troops to suddenly become the target of 'friendly foreign fire.'
In January 2002, 632 detainees arrived at Gitmo, followed by 117 the next year. Suddenly, the risk of building a strategic partnership with the enemy seemed worth taking. The CIA, recognizing an opportunity for breaching the mountain hideouts of elusive terrorist targets, seemed prepared to release some prisoners from the harsh conditions of their indefinite detention. "
What, you didn't know all about the COVERT AUTOMATONS in the UNITED STATES, EUROPE, and ELSEWHERE??
We have been telling Ewe:
Friday, 8 June 2012
TOP TUNE!
FREE #BITCOIN TUTORIALS http://www.open-transactions.com
Mor!
We HAVE been TELLING EWE!
Wednesday, 16 October 2013
READ *all* about it, YOURSELF:
Friday, 11 October 2013
#OpROTHSCHILD DARK CABAL #DOX 5 STAR TRUST #OpROCKEFELLER
Sunday, 13 October 2013
#OpROTHSCHILD #DOX 5 STAR TRUST #FBI SECRET REPORT #OpROCKEFELLER
Thursday, 31 October 2013
Authorities seize 4 tonnes of cocaine
EDIT CONTAINS 4:3 MATERIAL
Colombian soldiers discovered four tonnes of cocaine in a drug lab hidden deep in the jungle of the southwestern region of Cauca, authorities said on Saturday (March 16).
Officials said the laboratory and drugs belonged to the eastern division of the Revolutionary Armed Forces of Colombia (FARC) and financed five fronts of the rebel troops.
The lab lies close to the country's Pacific coast and, according to authorities, the cocaine, which has a U.S. street value of 90 million dollars, was headed to Central America, Mexico and the United States.
The FARC has financed its 5-decades long war against the Colombian government with drug trafficking, arms trafficking and kidnapping.
Authorities seize 4 tonnes of cocaine
by reuters
$270 million in cocaine found on flight
Officials in Venezuela say a record breaking drug bust may have been an inside job. CNN's Rafael Romo has more.
$270 million in cocaine found on flight
by CNN International
Whilst you still HAVE YOUR OWN MIND!
Monday, 17 June 2013
Need I say MOR!
MOR!
But I bet your daren't click .. ;)
COW-HURD human ... Like RATS, prefer, the DARK:
Don't worry though, there's NOT FIFTEEN TRILLION MISSING; nothing to worry about.

Welcome to #OpBLACKHEATH You're **ON U HUMAN!*!!!! Make The White Rabbit ROAR!!!!!!!!!!!
- See more at: http://www.occupythebanks.com/search?q=BELIZE#sthash.RYhM53gG.dpuf
The Cocaine Trade: Who's Really Bumping Up the Prices?
The Cocaine Trade: Who's Really Bumping Up the Prices?<br />The Long Now Foundation - Cowell Theatre<br />Nils Gilman describes deviant globalization as "the unpleasant underside of transnational integration."There's nice tourism, and then sex tourism, such as in Thailand and Switzerland. The vast pharmacology industry is matched by a vast traffic in illegal drugs. The underside of waste disposal is the criminal dumping in the developing world of toxic wastes from the developed world. Military activities worldwide are fed by a huge gray market in weapons. Internet communications are undermined by floods of malware doubling every year. Among the commodities shipped around the world are exotic hardwoods, endangered species, blood diamonds, and stolen art worth billions in ransom. Illegitimate health care includes the provision of human organs from poor people -- you can get a new kidney with no waiting for $150,000 in places like Brazil, the Philippines, Istanbul, and South Africa. Far overwhelming legal immigration are torrents of illegal immigrants who pay large sums to get across borders. And money laundering accounts for 4-12% of world GDP -- $1.5 to 5 trillion dollars a year.These are not marginal, "informal" activities. These are enormous, complex businesses straight out of the Harvard Business Review. The drug business in Mexico, for example, employs 400,000 people. A thousand-dollar kilo of cocaine grows in value by 1400-percent when it crosses into the U.S. -- nice profit margin there.
The Cocaine Trade: Who's Really Bumping Up the Prices?
by FORA TV
Doubt we'll be hearing much about the CIA contnrol of the global drugs trade, but we include it, so that you can understand, the VAST GLOBAL COVERT CONSPIRACY of BANKSTERS, KILLING YOUR KIDS, JAILING THEM, and where is the profit margin HIGHEST? That would be of course, WHERE THE CIA COMES IN! :)
The White Rabbit!
#BankstersRabbit
PS Send friends Hero Humans!
That's how we grow! Send:
TWEET/FACEBOOK(1):
#OccupyTheBanks
Operation #OTB
Notable Human Sauces used in cooking of this particular Quantum News by ...
The White Rabbit!