Perfect ... Jump in about 50 minutes in


"Monday, 17 June 2013
#MASSARREST CITIZENS ARREST WARRANT >> #ERICHOLDER #DOJ #LAW
Eric Holder, as we put it a
long, long time ago
; Eric Holder, the MAFIA GIFT that just
keeps on giving
:"
http://www.occupythebanks.com/2013/06/massarrest-citizens-arrest-warrant.html
"
We did tell Ewe. AMERICANS HEARS EARS THE WHITE RABBIT!!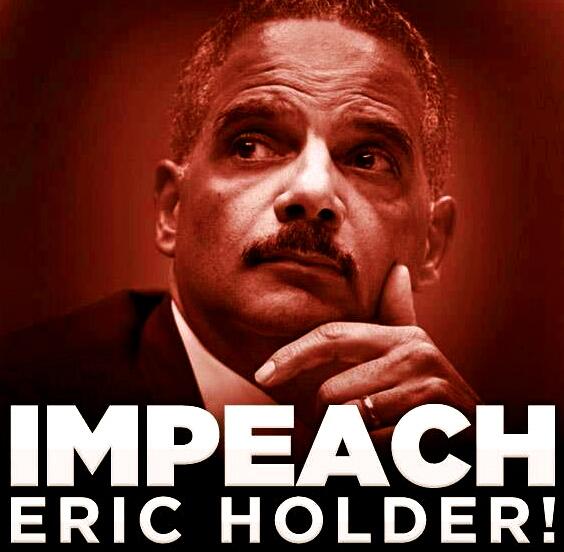 GETTING IT!
TOP TUNE! Ewe Love Em Ewe Do! :)
ALI HOLDER - THE ONLY THING
by BalconyTV
Join Us:
https://plus.google.com/116984688098542094677/posts
mor! :) ...NEW YOUTUBE for it!
http://www.youtube.com/channel/UC0DNCGsltT0fo8x5LT5zEVg HOORAY!
Survival Organic Seeds - SOS™ UP!
Catchup Dumbo - this Human (is is he <g> ...quite ...)
SEND IT SLAVE!
Click & RT
#OccupyTheBanks
<< nMOR!
http://www.occupythebanks.com/search?q=ERIC+HOLDER
FREE BITCOIN TUTORIAL http://www.open-transactions.com
http://www.survivalorganicseeds.com
"6 November 2013 Last updated at 19:03
BP and Shell among oil firms named in price-fixing lawsuit Oil barrels
The European Commission has said that even small distortions in prices can hurt the consumer
Continue reading the main story
Related Stories
Oil companies raided in EU probe
BP sees lower quarterly profits
BP, Royal Dutch Shell, and Statoil are among firms accused in a lawsuit of manipulating the Brent oil market.
Four traders have filed a class action in a Manhattan court alleging that oil majors and trading houses have fixed prices since at least 2002.
Among others named in the lawsuit are investment bank Morgan Stanley and energy traders including Vitol Group.
In May, the European Commission launched an inquiry into suspected anti-competitive practices.
The four traders, from the Nymex commodities exchange in New York, claim that one method used to manipulate prices was "spoofing" - placing orders to move the oil price market with the intention of cancelling them later.
The North Sea Brent oil benchmark is used to price around two-thirds of world crude and determine the cost of petrol and heating fuel."
Continues ..
SEND!

Simply Got To See the Quality!
- See more at: http://www.survivalorganicseeds.com/#sthash.NTOj8GZ1.dpuf
Don't Bee Buy DONUT:
Donate!
TOP TUNE! Ewe Love Em Ewe Do! :)
The Red Bull Thre3Style World DJ Championships: Night 2
by Red Bull
"
Charity Commission assesses complaint about Bilderberg Association
Governance | Vibeka Mair | 1 Jul 2013
The Charity Commission has received a complaint about the charitable status of the Bilderberg Association, a charity which helps funds the Bilderberg meetings, an annual gathering of the world's political and finance elite to have "off-the record" discussions on global trends.
The complaint, seen by civilsociety.co.uk, states that that the Bilderberg Association's charitable objectives would be "highly unlikely" to qualify for charitable status.
The Bilderberg Association says its charitable objectives are to promote the study of, and public education in international affairs, economics and the social sciences with reference in particular to political, economic and social problems affecting the democratic countries of North America and Western Europe and the effects of industrialisation upon the social structures and environments of such countries.
But the complainant to the Charity Commission argues that as Bilderberg meetings are entirely secret they have no role at all in public education. "Meetings are not in fact disseminated, and no reports are published. Bilderberg meetings are in fact, by their own admission, characterised by ultimate secrecy.
"Therefore, it would appear that the objectives and activities of the Bilderberg Association are identifiably false and misleading."
JOIN OPERATIONS NOW HERO HUMAN - Send the below via ALL AVAILABLE MEANS
NOW!!
#OccupyTheBanks Operation #OTB
http://www.occupythebanks.com/search?q=OpNSA
http://www.occupythebanks.com/search?q=OpCLEANSWEEP
One way to know if your internet is controlled and monitored
Jim Stone, July 2 2013
Permalink
If every time you go on the web at an odd time and access things like e-mail or your own blog you are not able to log in, yet you can hit Google and have it come in instantly, you are ambushing the A team that is supposed to hand filter your communications and approve your every move, and B team is not filling in very good, because they are the A team for someone else.
People establish patterns of action and the intelligence agencies know it. People for the most part will get up at the same time every day, make their coffee at the same time every day, and then access the web at the same time every day. On days when something causes you to not fit this pattern, you can surprise the people who are assigned to you and if they have your connection to your mail box or blog set for them to stall you until they approve access - a process which involves going in and censoring anything that might have made it through to you that they don't want - you won't get in when you surprise them.
This type of tampering will not be done by the NSA because they do not have the manpower needed to approve people on an individual basis. But the CIA, which foolishly states it has only 20,000 employees after a major ad campaign in 2010, where they said they would be hiring over a million new people, would be one agency that would have the manpower to mess with you. But even so, it is not likely them because they are more preoccupied with aiding drug lords, setting up false flag terror, and murdering people like Hastings, all the while they do all they can to infiltrate religions and stir dissent in populations governed legitimately so puppets can be installed who will rape their people and favor the central banks and corporations. Direct murder and corruption is their primary focus, and is enough to keep them busy.
There are plenty of other alphabet soup agencies out there that can handle the job however.
Right now, since there is no major war, the DIA, NRO, NGA, OICI, INR, TFI, and 53 others I no doubt missed have large staffs sitting around twiddling their thumbs with nothing to do. And what about the DHS and private contractors, who are also out there doing all they can to stifle dissent and keep the current regime in power? And for the agency that is REALLY messing with us, do you really think the name is going to be available on Wikipedia? And what if it is not even an American agency that got assigned to you? What about Israel's intelligence agencies? Who is to say you would even be handled from American soil?
The bottom line is that I and others are seeing way too many anomalies. "
Yup!
Quantum Correction 911 COUP!
DEW. PROOF: Area 51 1990
Flight 93 SHOT DOWN (Fox News)
FBI TAPE: No Plane Hit Pentagon
PENTAGON: Missile Hit - VIDEO
911 War Crimes Trials
FBI & CIA GUILTY Supreme Court!
#DarkCabal IT #TrixDept
MK-DETECT-001
Evidence Deletion
MK-DETECT-002
911 Time RT-Order
RAD TERROR
Swiss Asylum
OBAMA
EU
(NSA?) Judicial Interference
Resolution to Impeach Holder Being Drafted, Yoho Says: http://t.co/LDOBOsG6vd #makedclisten #tcot #pjnet #ccot pic.twitter.com/sfu27DYmBU
— Allen (@Tre_Tech) November 7, 2013
Some things, are better savoured TWICE! ;)
When you publish pages like this (quitting on ever beating the resouces coming at you (and we NEVER do that) .... exceptions, are ... interesting:
"Saturday, 24 August 2013
#ILLUMINATI IMPOSIMATO #HONORARY PRESIDENT SUPREME COURT JUDGE **BLOCKED** #FACEBOOK
http://www.occupythebanks.com/2013/08/illuminati-imposimato-honorary-italian.html

ARCHIVED 'as is' mor mor mor EVIDENCE of CRIMINAL COVERT CONTROL of a GENOCIDAL NATURE; aiding and abetting WAR CRIMINALS, and WAR CRIMES; and Google doth keep LOGS!- See more at: http://www.occupythebanks.com/2013/08/illuminati-imposimato-honorary-italian.html#sthash.B42vK8t1.dpuf "
They don't like us ... the Illuminati ! :)
They HATE The White Rabbit! ... It's TRUE!
Hacking The Rabbit (Tryin ;))
- See more at: http://www.occupythebanks.com/2013/08/illuminati-imposimato-honorary-italian.html#sthash.B42vK8t1.dpuf
The White Rabbit!
#BankstersRabbit

Notable Human Sauces used in cooking up this particular The White Rabbit! Quantum Soup included: