You know the ones BUSH and CHENEY told you about, that were SO SO SO SO SO very, VERY hot, the world's largest buildings (almost) just came TUMBLING down ... Those MELTING steel SUPPORT beams, around the OUTSIDE of the building, which some HUMAN was HOLDING ONTO seconds before they MELTED. Yes, yes, that MUST be it; CHENEY MUST BE RIGHT, and 1,700+ AMERICAN ARCHITECTS and ENGINEERS (with no stock AT ALL in GENIE OIL we guess, unlike 'Tricky' Dicky CHENEY BABY hey!) .... They're just CONSPIRACY THEORISTS with NO EXPERIENCE, DEGREES, nor CURRENT PRACTISES in MAKING HIGH RISES, hell no, didn't you hear, ALL THOSE PEOPLE THEY'RE TOTALLY DELUSIONAL #Lulz (Don't worry AE911TRUTH, EUROPE WILL GET THE JOKE even if DUMBO yanks are STILL STRUGGLING BIG-TIME to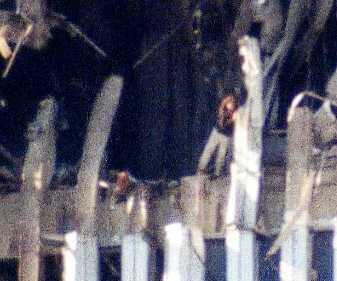 Reach any reality AT ALL.
Shit when you won't take TWO PRESIDENTS word for it:
What do you expect?
Except DUMBOS getting NUKED,and not even working it out yet!
Thursday, 2 May 2013
Shit Man! Wake Up!
@thesaint707 @censorednewsnow Let's hope more people awaken pic.twitter.com/6Y2R6mdjhg

— 5t4t1c 4g3 (@5t4t1c4g3) April 3, 2014
Quantum Correction 911 COUP!
- See more at: http://www.occupythebanks.com/2013/09/falseflag-yes-yes-those-steel-melting.html#sthash.oCERd790.dpuf
Tweet
The White Rabbit!
#BankstersRabbit












Operations PRONTO U Human!
http://www.occupythebanks.com/search?q=OpNSA