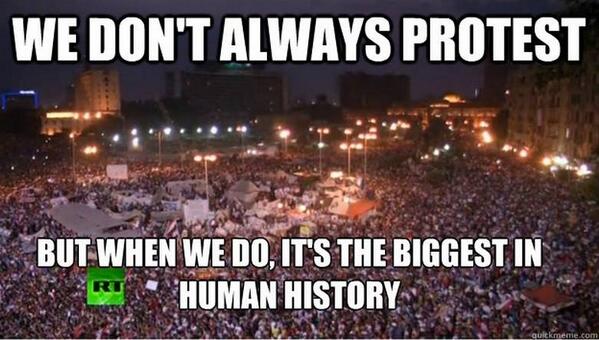 The basics, entirely absent.
At home, and ...
"
White House Threatens To End Aid if Palestine Joins the ICC
Jul 1 2013 / 9:44 pm
By Franklin Lamb – Beirut
Fatou Bom Bensouda, the Gambian-born deputy prosecutor of the International Criminal Court (ICC), was never Washington's first choice to succeed the inveterately self-promoting elitist ICC prosecutor Luis Moreno-Ocampo.
And it is doubtful that key Obama administration officials have changed their minds this week given Ms. Bensouda's impassioned invitation on June 27 to Palestine, urging its accession to the Rome Statute and the ICC, the former as of this month signed and ratified by 122 states, with 31 additional countries, including Russia, having signed with ratification pending in their legislatures.
Visiting Al Jalil UNWRA high school across from Shatila camp here in Beirut recently, this observer was asked several questions by students and staff and the most frequent inquiry, which came as no surprise, concerned why the Lebanese government, even those who claim to support the Palestinian cause, still have not acted in Parliament to grant Palestinian refugees the same elementary civil right to work and to own a home that every refugee everywhere, even in Zionist occupied Palestine, have long enjoyed."
Previously:
http://www.occupythebanks.com/search?q=SHIN+BET+NETANYAHU
http://www.occupythebanks.com/search?q=MOSSAD
Abroad. How sad. How empty the rhetoric
Source (pic):
http://www.rumormillnews.com/cgi-bin/forum.cgi?read=281434
Become Human!
Donate
Tweet
ZERO HOUR FOR EGYPT
"Tensions are high in Egypt as an army deadline for President Mohammed Morsi to resolve deadly unrest approaches.
Clashes broke out at rival protests across the country overnight, with at least 16 pro-Morsi protesters killed at a demonstration at Cairo University.
Senior army officials are in crisis talks, after saying they would shed their blood to defend Egypt against "any terrorist, radical or fool".
Mr Morsi insists he is Egypt's legitimate leader and will not resign.
In a defiant televised speech on Tuesday evening, he too said he would give his life to defend constitutional legitimacy, and blamed the unrest on corruption and remnants of the ousted regime of Hosni Mubarak.
Continue reading the main story
"Start Quote
Mr Morsi's defiant speech shows that just like his predecessor, he has not been open to American cajoling"
Kim GhattasBBC News, Washington
Obama's delicate balancing act in Egypt
Calling for protesters to respect the rule of law, he urged the establishment of a committee of reconciliation as well as a charter of ethics for the media, and said he was prepared to meet all groups and individuals as part of a national dialogue process.'Terrorists and fools'
The army has given a deadline of about 16:30 local time (14:30 GMT) on Wednesday for the crisis to be dealt with.
RELATED #OccupyTheBanks RT
http://palestinechronicle.com/white-house-threatens-to-end-aid-if-palestine-joins-the-icc/