Previously:
Just in interlude; round up on Taksim!
Now:
Tweet
Published on Jun 4, 2013 The Istanbul suburb of Besiktas was awash with protesters in the early hours of Wednesday as nationwide anti-government demonstrations continued for their sixth day. Police used water cannons in an attempt to disperse the protesters, some of whom were singing and chanting. Besiktas resembled a construction site after days of demonstrations as protesters have ripped up paving stones, building barricades to repel the onslaught of teargas and water cannons fired by riot police.
The protests began on May 27 when local environmental and political groups staged a peaceful occupation to halt construction work on a government-backed project to replace Istanbul's Taksim Gezi Park with a new mosque, shopping centre and replica Ottoman-era barracks. The protest has since swelled, engulfing 67 towns across the country with displays of defiance against the government and Prime Minister Recep Tayyip Erdogan. The protests have snowballed, with the gathering momentum directed against what protesters perceive as the creeping authoritarianism of Erdogan's decade long rule which critics say have eroded civil liberties, 'Islamified' the Turkish secular state and compromised the country's security by aligning with the Gulf states, Europe and the USA on the Syrian conflict.
Continues:


Become Human!
Donate
The White Rabbit! We remind you GENOCIDAL human:
http://www.occupythebanks.com/2013/02/banksters-all-wars-are-bankers-wars.html
Tweet
RELATED: #OccupyTheBanks RT
http://www.occupythebanks.com/search?q=FINANCE
http://www.occupythebanks.com/search?q=ECONOMICS
http://www.occupythebanks.com/search?q=BANKSTERS
Spread of Protests Underline Social Divisions in Turkey ... (USA .. Is any of their stuff worth listening to anymore?))
ublished on Jun 4, 2013 Hundreds of anti-government protesters scuffle with police in Istanbul and Ankara as the unrest in Turkey enters its fifth day. READ MORE
Police in Istanbul managed to disperse protesters from the Dolmabahce tunnel area in the city's Besiktas neighbourhood, close to the Prime Minister Reccep Tayip Erdogan's office. Meanwhile in Ankara, police continued to fire tear gas canisters at protesters as the unrest showed no signs of subsiding. At least one police officer was injured in the skirmishes. Turkey has been rocked by violent demonstrations since Friday, when police launched a predawn raid against protesters taking part in a peaceful sit-in against plans to uproot trees in Istanbul's main Taksim Square. Since then, the demonstrations have spiralled into Turkey's biggest anti-government disturbances in years, and are seen as a display of frustration with Erdogan, whom critics say has become increasingly authoritarian. Get the latest headlines http://www.telegraph.co.uk/ Subscribe to The Telegraph http://www.youtube.com/subscription_c... Like us on Facebook http://www.facebook.com/telegraph.co.uk Follow us on Twitter https://twitter.com/telegraph Follow us on Google+ https://plus.google.com/1028913550727... Telegraph.co.uk and YouTube.com/TelegraphTV are websites of The Daily Telegraph, the UK's best-selling quality daily newspaper providing news and analysis on UK and world events, business, sport, lifestyle and culture.
Mor! U *can* handle it Human!
Bill Maloney fights Max Clifford outside Court National media cover up what really happened
Tweet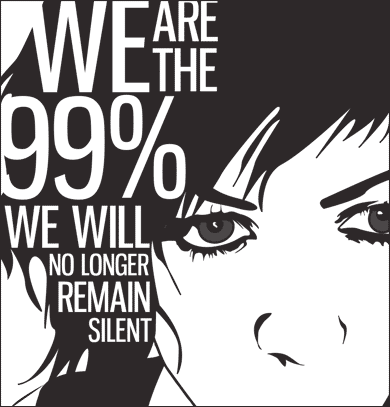 ───▄▄██████████▄▄▄▄▄▄▄█
▄█▄██▄#Ad███▀SEND COPTERS!!!!
http://www.occupythebanks.com
PP
S. If you struggle to read The White Rabbit! U need The White Rabbit! 4
MORON
Human ;) .... Cutting, hey! ;) #Dives4Burrow