Pakistan sworn in its newly elected Prime minister for his third non-consecutive term. Minutes after securing his election victory last month, Nawaz Sharif called on the US to end drone strikes in his country - dubbed by the high court as a blatant violation of Pakistan's sovereignty. Nevertheless in a recent speech on national security, US President Obama defended drone strikes as a justified means in the war on terror.
Obama's drone death defence struck down by Pakistani PM
Chris Woods from the Center for Investigative Journalism believes "Whether the Pakistani government likes it or not, and the new prime minister says he doesn't like it, I think we are going to see those strikes carry on."
Tweet
Continues ...
Become Human!
Donate
SGTreport UBOUNDED 9/11 BOND FRAUDS, COT & CFTC
Published on Jun 5, 2013 Today we talk with Rob Kirby about the false narratives coming from the U.S. government and fascist mockingbird media. How can average Americans break their conditioning when they can barely tie their shoes or tell you the name of the Governor of their own state? 9/11 Bond fraud, the questionable COT report, the CFTC fraud and the endless gold and silver fraud by way of paper and leasing - we cover it all. Thanks for listening. Rob's website:
http://www.kirbyanalytics.com/ My websites: http://SGTreport.com/ http://theLibertyMill.com/ Music: "Without You" used with expressed permission under license from Video Blocks: https://www.videoblocks.com The content in my videos and on the SGTbull07 channel are provided for informational purposes only. Use the information found in my videos as a starting point for conducting your own research and conduct your own due diligence (DD) BEFORE making any significant investing decisions. SGTbull07 assumes all information to be truthful and reliable; however, I cannot and do not warrant or guarantee the accuracy of this information. Thank you. Category News & Politics License Standard YouTube License
RELATED: #OccupyTheBanks RT
Mor! U *can* handle it Human!
Tweet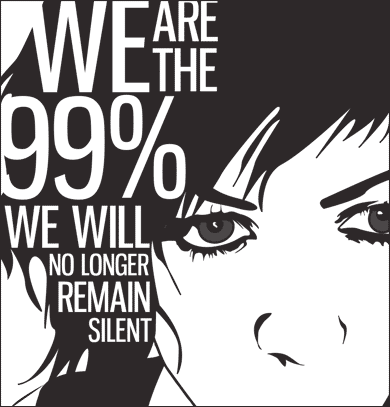 ───▄▄██████████▄▄▄▄▄▄▄█
▄█▄██▄#Ad███▀SEND COPTERS!!!!
http://www.occupythebanks.com
PP
S. If you struggle to read The White Rabbit! U need The White Rabbit! 4
MORON
Human ;) .... Cutting, hey! ;) #Dives4Burrow