HAHA ... HAHA ... HAHA2012 ... goes HAHA2013 and this time, in AMERICA!!!!!!!!!!!!!
Did we say it first?? Did we? Really? ... Dare you????
Monday, 2 July 2012 ...



"

Operation Occupy The Banks calls on lawyers worldwide to prepare extradition proceedings against Dark Cabal Member Daniel Feinstein; to be prosecuted for WAR CRIMES.

"
Source:
"Tuesday, June 4, 2013
White House Freaks Out Over Online Petition To Charge Sen. Feinstein With Treason Reaching 50,000 Votes
Posted by Charleston Voice
AUTHOR Warner Todd Huston
June 1, 2013 4:36pm PST
A petition to charge Dianne Feinstein with treason that has gotten nearly 50,000 signatures is causing a bit of heartburn in Obama's White House forcing team Obama to come to Di Fi's defense.
One of the somewhat silly things that team Obama did when it came to office was to set up a website where Americans could float petitions filled with ideas and issues that they want Obama to address. Now, in theory this idea sounds great. But in practice, Obama just ignores all these things. But they do offer an interesting story from time to time.
A recent petition offers one of those stories. It is the petition to charge California Senator Dianne Feinstein with treason for her constant attacks on the U.S. Constitution, the Second Amendment in particular.
The strength of the petition has caused Obama to come to Feinstein's defense. Ah, schadenfreude.
The anti-DiFi petition was created in December of last year and only five months later it had gained nearly 50,000 signatures. The fifty thousand mark is where Obama's perpetual political campaign/White House staff have said that they will publicly address an issue directly.
The Petition
Here is the text of the petition:
Try Senator Dianne Feinstein in a Federal Court For Treason To The Constitution
The Constitution was written to restrain the government. No amendment is more important for this purpose than the 2nd amendment. The 2nd amendment was written so the power could be kept with the citizenry in the face of a tyrannical government. It was well understood the Constitution acknowledged certain rights that could not be limited by government.
Senator Dianne Feinstein has made it clear she does not believe in the Constitution or the inalienable rights of Americans to keep and bear arms. She is actively working to destroy the 2nd amendment with her 2013 assault weapons ban. For this reason we the people of the united States petition for her to be tried in Federal Court for treason to the Constitution.By the end of May the petition had 41,162 signatures. If you want to sign, see the petition HERE.
We all know how Feinstein hates guns, of course. Remember this…
Anyway, even though the petition has not quite hit the 50 Thou mark, team Obama felt compelled to answer to DiFi's critics.
Here is what the White House said to petitioners:"
Tweet
Continues
Become Human! Donate

Source:

http://chasvoice.blogspot.com/2013/06/white-house-freaks-out-over-online.html?utm_source=feedburner&utm_medium=feed&utm_campaign=Feed:+CharlestonVoice+(Charleston+Voice)

Tweet
a
A nice tune ... ;~)
Mor! U *can* handle it Human!
http://www.occupythebanks.com/search?q=
Organised+Crime
Mor? U Can't Handle It!
http://www.occupythebanks.com/search?q=HEARS+THE+WHITE+RABBIT
http://www.occupythebanks.com/search?q=WONDERLAND
http://www.occupythebanks.com/search?q=GODZILLA
Tweet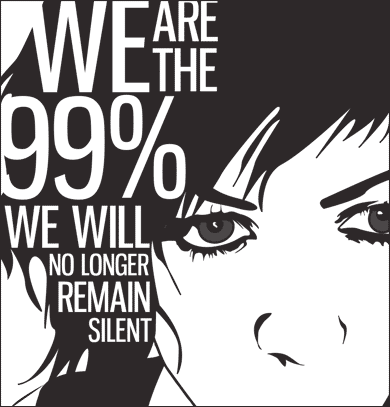 ───▄▄██████████▄▄▄▄▄▄▄█
▄█▄██▄#Ad███▀SEND COPTERS!!!!
http://www.occupythebanks.com
PP
S. If you struggle to read The White Rabbit! U need The White Rabbit! 4
MORON
Human ;) .... Cutting, hey! ;) #Dives4Burrow
RELATED: #OccupyTheBanks RT