"David Cameron should have declared land deal with party donor, says former watchdog" ... Lordy Lordy Me!
ILLUMINATI FINANCIERS OF LONDON NAMED:
Lord Chadlington!
Breaking: Ben Fellows Missing - Interview with Julia Fellows
http://www.occupythebanks.com/2013/06/bilderberg-totalitarian-nwo-law-demo-uk.html
http://www.occupythebanks.com/2013/01/opcleansweep-baypoint-school-censored.html

"Alert - Ben Fellows Missing

Louise Collins has been in contact with whistleblower Ben Fellows' wife Julia regarding Ben's disappearance. Please read the following and get this out to as many people as possible, we all want Ben to return to his family safely.

... At the recent UK Column conference, Ben was informed by Dave Eden, a former CID detective, that his wife was in immediate danger as a result of Ben's work. It was made clear that Ben should have an "exit strategy".

On Thursday 23rd of May, after the attacks in Woolwich (approximately half a mile from the Fellows residence), Ben and his wife returned home from visiting friends to find that their flat had been broken in to. Nothing appeared to be stolen.
At 11:30pm that evening, the phone rang and an anonymous man told Ben to look outside his window to the other side of the street. A man in a black ski mask stood there on a mobile phone, the caller said "What happened to that soldier today is what is going to happen to you"

By the 28th of May, Ben and his wife decided to leave London and to drive to a safe house. On arrival to the safe house, the couple were told that the safe house had been compromised, so Ben decided to leave on his own for fear of harm coming to his wife. He arranged to stay with a friend at a location known to Ben and his Wife.

However, nothing has been heard from Ben since he left on the 28th of May. This morning (3rd of June), Ben Fellows' wife received word from the friend whom Ben was to stay with, who alerted her that Ben never arrived.

We are now attempting to contact various resources to see if anyone in the intelligence network has any details on Ben's location.

If you have any information on Ben's whereabouts, please contact us on 01752 478050 or by email at editor@ukcolumn.org. "
Think I just write this blog .... DELETED replaces personal info

Hi DELETED

Someone recently tried to use an application to sign in to your Google Account - DELETED@gmail.com.

We prevented the sign-in attempt in case this was a hijacker trying to access your account. Please review the details of the sign-in attempt:


Monday, 3 June 2013 18:59:03 o'clock UTC

IP Address: 212.232.24.57 (tor-exit.amd.co.at.)

Location: Austria

If you do not recognise this sign-in attempt, someone else might be trying to access your account. You should sign in to your account and reset your password immediately.

If this was you and you are having trouble accessing your account, complete the troubleshooting steps listed at DELETED

Yours sincerely,

The Google Accounts team"
Pherps you missed it, so HERE IT IS AGAIN:
Don't MISS IT THIS TIME!"
TODAY
TERROR #NWO 15T USD HEROIN PAYOFF-COVERUP 'BLOWBACK' BEHEADING
Proof:
#UK MOR MOR #NSA CRIMES *DOXED* #MENWITHHILL join us:
#BILDERBERG TAKEDOWN!
HOORAY!! LaDeDaGarde BUSTED BilderbergBUSTED! War Criminals - ICC
Gedit?

Twitter! I,500,000 READS THANX #FTL NEW
WOOLWICH *DOX*
#FRANCE NATO ALERT
EXCERPTED
"
David Cameron should have declared land deal with party donor, says former watchdog
David Cameron should have declared his purchase of land neighbouring his Oxfordshire home from the chief executive of one of Britain's biggest lobbying companies, the former parliamentary standards watchdog said on Wednesday.
Lord Chadlington, the chief executive of the Huntsworth Group, which owns a number of public affairs firms, bought the house and land neighbouring Mr Cameron's constituency home for £715,000. The Conservative peer then sold Mr Cameron the land for £137,000, while the house appears to be empty. The disclosure will raise concerns about Lord Chadlington's links with Mr Cameron."
Tweet
Continues:


Become Human! Donate

Source:

http://www.telegraph.co.uk/news/politics/david-cameron/8911520/David-Cameron-should-have-declared-land-deal-with-party-donor-says-former-watchdog.html

Meantime Digi-cash-cryto! OT update;
Hi all!

It is I, your good buddy Fellow Traveler, with some Open-Transactions news...


IN THIS ISSUE:
--- Monetas iPhone app (Screenshots!)
--- HUGE progress on OT's SMART CONTRACTS!
--- Many questions answered in recent Reddit thread.

-----------------------------------------------------------

First, I'd like to direct your attention to a recent Reddit thread about
Open-Transactions.
A lot of questions are answered in there, so you guys might find it
interesting:

"Anyone that has read about OpenTransactions got the feeling this could be
the next big thing, and a huge boost to Bitcoin?"

http://www.reddit.com/r/Bitcoin/comments/1e3s82/anyone_that_has_read_about_opentransactions_got/

-----------------------------------------------------------

iPHONE APP!

I thought you guys might like to see a sneak-peek at the up-and-coming
***iPhone app*** for Open-Transactions, from Monetas:

http://ft.vm.to/files/screenshots/

Sweet, eh? (Not done yet, but getting close.)


==> You may have heard people refer to OT as overly-complicated...

...But they're behind the times! Since the high-level API "OTMadeEasy" was
released, most financial actions can now be performed with a single line
of code. (See the demo programs provided in php, python, csharp, java,
etc.)

==> You may also have heard naysayervers derisively scoff that OT is
difficult-to-use...

...But now with the new iPhone and Android apps nearing completion, such
talk is quickly becoming an artifact of the past. (Please be sure to
educate the misinformed, whenever you encounter them.)

Indeed, I already gave a little time -- a headstart -- to other
developers, over the past few years -- an opportunity to create GUI user
apps of their own, before moving on it myself.

...But the headstart is now over! (For user apps, anyway.)

Of course, just 

_

using

_

 OT in your own projects, will still give you a


_

huge

_

 headstart, vs re-inventing the wheel. And there are so many other
things which could be built, beyond mere user apps.
(The real vision is RESOURCE ALLOCATION amongst cloud APIs.)

-----------------------------------------------------------

QUESTION:  Is Monetas a commercial version of OT?

===> NO... But Monetas will sell commercial software built 

_

using

_

 the OT
library.
===> (Such as the iPhone app.)

===> To be clear: Open-Transactions is an open-source platform, period.
===> Monetas, on the other hand, is building commercial software that runs
on 

_

top

_

 of the OT open-source platform...
===> ...an iPhone app, an Android app, a Systray app (with plugins for
Chrome, Firefox, Skype, etc.) Voting pools, scalable architecture, etc.


===> Another way of looking at it: Open-Transactions is built to make
financial transactions easy for PROGRAMMERS...

===> ...Whereas Monetas aims to make OT easy for USERS by providing user
apps, and for the ENTERPRISE by providing additional architecture.

-------------------------------------------------------------------


*** Progress on SMART CONTRACTS ***


I'm really excited about this one!

While OT has had smart contracts for a while now, the API didn't expose
enough of the functionality to make them useful, beyond a
proof-of-concept. For example, it was previously impossible to create
smart contracts, or sign them, or activate them, without having to first
write a special custom script for 

_

each

_

 of those steps   

:-(



But that has all changed! Over the past few months, A LOT OF WORK has gone
into exposing more and more of the smart contracts functionality through
the API, enabling us to update the OT tools considerably...

===> You're wondering: WHAT exactly are the new CAPABILITIES?

In a nutshell:

1. Smart contract 

_

templates

_

 are now fully-functional.
2. The 'opentxs confirm' and 'opentxs propose' commands are now
fully-functional!
3. Special 'smartcontract.ot' tool for viewing/editing the templates --
fully-functional!


In greater detail:


EASILY **CREATE AND RE-USE** SMART CONTRACTS

--- There is a special script that allows you to CREATE your own smart
contracts. (It's called smartcontract.ot) When you run smartcontract.ot,
you can dynamically construct your own smart contracts--defining the
parties, the bylaws, the clauses, the agents, etc.

--- This creates a smart contract TEMPLATE. That is, a pre-made template
which can easily be re-used many times by different groups of parties. The
idea is that the "lawyers" among you can design smart contracts, which
many other people can then easily use.

--- (FYI, the smartcontract.ot tool can also be used to load/view existing
templates, so you can explore other people's smart contracts dynamically
and see all their parts.)

--- A few PRE-MADE templates are bundled with OT, including ***Escrow with
Arbitration.***



EASILY **SIGN AND ACTIVATE** SMART CONTRACTS (brand new!)

--- New command-line options have been added to make this functionality
easily accessible. For example, you can now use the 'opentxs confirm'
command to sign onto a smart contract, which is then automatically sent on
to the next party (appearing in his inbox) so he can sign it too, and
sends it on to the next party, etc, until the last party ACTIVATES IT to
start processing!

--- As a result of this, the scripts/smartcontracts/escrow folder is now
EMPTY except for the escrow template itself!  All the supporting scripts
have now been erased -- they're simply not needed anymore. Just use
smartcontract.ot to view/edit, and use 'opentxs confirm' to sign/activate.

--- Open-Transactions now automates all the work of placing these
contracts in your outbox, and in your recipient's inbox, and sending the
appropriate notices when the agreements are activated (or when they fail
to activate.)

--- Payment plans (recurring payments) are now fully-functional as well.
You can create them using the 'opentxs propose' command, and sign/activate
using 'opentxs confirm'. They work similarly to the smart contracts.
(Inbox, outbox, notifications to all parties, etc.)

--- This means we can FINALLY add smart contracts AND payment plans into
the Moneychanger test GUI. Huzzah! (So that's coming soon.) In the
meantime, enjoy the new command-line tools!


There's more, but I don't want to overload you guys, so I'll save it for
my next announcement (coming soon.)


Your friend,

Fellow Traveler


P.S. BTC donation address: 1NtTPVVjDsUfDWybS4BwvHpG2pdS9RnYyQ
All donations will be re-donated to people in the open-source community
who work on OT, to reward them for their hard work. Special shout-outs to
randy-waterhouse, da2ce7, knotwork, BlueWall, and others.

P.P.S. Anyone interested in the commercial side (Monetas) please contact
johann@monetas.net"
Mor:
http://www.open-transactions.com/2012/12/ot-fellow-traveler-1st-interivew-btc.html
---------------------------------------------------------------------
To unsubscribe, e-mail: open-transactions-unsubscribe@rayservers.com
For additional commands, e-mail: open-transactions-help@rayservers.com
Contact: http://www.rayservers.com/ "

MOR?! U CAN'T HANDLE IT HUMAN!
HOORAY!!!!!!!!!!!!!!!!!!!!!!!!!!!!!
#MASSARRESTS Call for Peace Officers #FREEMANKAI
Tweet
RELATED: #OccupyTheBanks RT
http://www.occupythebanks.com/search?q=FINANCE
http://www.occupythebanks.com/search?q=ECONOMICS
http://www.occupythebanks.com/search?q=BANKSTERS
MOR!
EXTRACTED
"GHW Bush, JFK's assassination, the CIA and drugs
Last edited Thu Dec 27, 2012, 09:53 PM USA/ET -
Mor! U *can* handle it Human!
Breaking: Ben Fellows Missing - Interview with Julia Fellows
http://www.occupythebanks.com/2013/06/bilderberg-totalitarian-nwo-law-demo-uk.html
http://www.occupythebanks.com/2013/01/opcleansweep-baypoint-school-censored.html
Tweet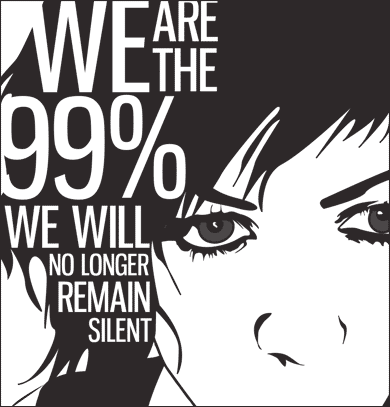 ───▄▄██████████▄▄▄▄▄▄▄█
▄█▄██▄#Ad███▀SEND COPTERS!!!!
http://www.occupythebanks.com
PP
S. If you struggle to read The White Rabbit! U need The White Rabbit! 4
MORON
Human ;) .... Cutting, hey! ;) #Dives4Burrow