Then onwards!
EXCERPTED
"Federal law enforcement investigating Marines' online posts
WASHINGTON — The Secret Service and the Capitol Police are investigating active-duty and former Marines in connection with threatening messages posted on Facebook pages, USA Today
reported
.
The Secret Service reportedly interviewed one former Marine last week for a threatening post against President Barack Obama. The Secret Service does not comment on investigations, but spokesman Brian Leary told Stars and Stripes that the service "is aware of this incident and will conduct appropriate follow-up."


Rep. Jackie Speier, D-Calif., came under attack online by several people — including some who appeared to be using their real names — after writing a letter to Defense Secretary Chuck Hagel and Marine Corps Commandant Gen. James Amos to alert them to the existence of a handful of Facebook pages filled with sexist, hateful and offensive content.


Several of the pages Speier mentioned were suspended because of threats, though most have since reappeared. New pages also popped up, including one that used Speier's name in the vulgar title and others that used Speier's photo as the cover photo or profile photo. Many of the pages also posted or allowed threats to sexually assault or otherwise attack Speier — sometimes superimposing the threats onto photos of Speier in the style of an Internet meme.
Another page, which was not mentioned in Speier's letter, focuses more on anti-Obama, anti-Democrat and pro-gun rights postings. It's not clear which of the pages is under investigation."
Tweet
Continues:


Become Human! Donate

Source:

http://www.stripes.com/federal-law-enforcement-investigating-marines-online-posts-1.223327

Tweet
Russia Warns Obama: Global War Over 'Bee Apocalypse' Coming Soon By Sorcha Faal What Does It Mean, May 10, 2013 Straight to the Source For related articles and more information, please visit OCA's Genetic Engineering page and our Millions Against Monsanto page. The shocking minutes relating to President Putin's meeting this past week with US Secretary of State John Kerry reveal the Russian leaders " extreme outrage" over the Obama regimes continued protection of global seed and plant bio-genetic giants Syngenta and Monsanto in the face of a growing " bee apocalypse" that the Kremlin warns " will most certainly" lead to world war. According to these minutes, released in the Kremlin today by the Ministry of Natural Resources and Environment of the Russian Federation (MNRE), Putin was so incensed over the Obama regimes refusal to discuss this grave matter that he refused for three hours to even meet with Kerry, who had traveled to Moscow on a scheduled diplomatic mission, but then relented so as to not cause an even greater rift between these two nations. At the center of this dispute between Russia and the US, this MNRE report says, is the " undisputed evidence" that a class of neuro-active insecticides chemically related to nicotine, known as neonicotinoids, are destroying our planets bee population, and which if left unchecked could destroy our world's ability to grow enough food to feed its population. So grave has this situation become, the MNRE reports, the full European Commission (EC) this past week instituted a two-year precautionary ban (set to begin on 1 December 2013) on these " bee killing" pesticides following the lead of Switzerland, France, Italy, Russia, Slovenia and Ukraine, all of whom had previously banned these most dangerous of genetically altered organisms from being used on the continent.
http://www.organicconsumers.org/articles/article_27624.cfm
RELATED: #OccupyTheBanks RT
http://www.occupythebanks.com/search?q=FINANCE
http://www.occupythebanks.com/search?q=ECONOMICS
http://www.occupythebanks.com/search?q=BANKSTERS
Mor! U *can* handle it Human!
http://www.stripes.com/reporters/jennifer-hlad?author=Jennifer_Hlad
http://www.usatoday.com/story/news/nation/2013/05/27/marines-sanctioned-for-threatening-lewd-messages-online/2363327/
Tweet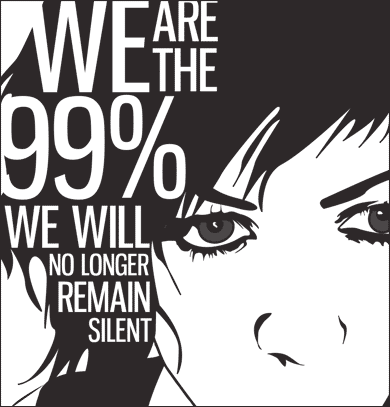 ───▄▄██████████▄▄▄▄▄▄▄█
▄█▄██▄#Ad███▀SEND COPTERS!!!!
http://www.occupythebanks.com
PP
S. If you struggle to read The White Rabbit! U need The White Rabbit! 4
MORON
Human ;) .... Cutting, hey! ;) #Dives4Burrow