EXCERPTED
"Thursday, May 30, 2013
US spy device 'tested on NZ public'
06:24 News
A high-tech United States surveillance tool which sweeps up all communications without a warrant was sent to New Zealand for testing on the public, according to an espionage expert.
The tool was called ThinThread and it worked by automatically intercepting phone, email and internet information.
ThinThread was highly valued by those who created it because it could handle massive amounts of intercepted information. It then used snippets of data to automatically build a detailed picture of targets, their contacts and their habits for the spy organisation using it.
Those organisations were likely to include the Government Communications Security Bureau (GCSB) after Washington, DC-based author Tim Shorrock revealed ThinThread was sent to New Zealand for testing in 2000-2001."
Tweet
Continues:


Become Human! Donate

Source:
http://www.newsforage.com/2013/05/us-spy-device-tested-on-nz-public.html
Credit:

http://nesaranews.blogspot.de/2013/05/us-spy-device-tested-on-nz-public.html
Dare you?
#ILLUMINATI ASSASSINS of the FOURTH REICH
Tweet
RELATED: #OccupyTheBanks RT
http://www.occupythebanks.com/search?q=FINANCE
http://www.occupythebanks.com/search?q=ECONOMICS
http://www.occupythebanks.com/search?q=BANKSTERS
Mor! U *can* handle it Human!
California Fish Contaminated with Fukushima Radiation
We noted more than a year ago:
The ocean currents head from Japan to the West Coast of the U.S.
***
Of course, fish don't necessarily stay still, either. For example, the Telegraph notes that scientists tagged a bluefin tuna and found that it crossed between Japan and the West Coast three times in 600 days:
T
hat might be extreme, but the point is that fish exposed to radiation somewhere out in the ocean might end up in U.S. waters.
And see this.
CNN reports today:
Low levels of radioactive cesium from Japan's Fukushima Daiichi nuclear accident turned up in fish caught off California in 2011, researchers reported Monday.
The bluefin spawn off Japan, and many migrate across the Pacific Ocean. Tissue samples taken from 15 bluefin caught in August, five months after the meltdowns at Fukushima Daiichi, all contained reactor byproducts cesium-134 and cesium-137 at levels that produced radiation about 3% higher than natural background sources
The Wall Street Journal quotes the studies' authors:
"The tuna packaged it up and brought it across the world's largest ocean," said marine ecologist Daniel Madigan at Stanford University, who led the study team. "We were definitely surprised to see it at all and even more surprised to see it in every one we measured."
***
"We found that absolutely every one of them had comparable concentrations of cesium-134 and cesium-137," said marine biologist Nicholas Fisher at Stony Brook University in New York state, who was part of the study group.
The bad news is that it is only going to get worse.
http://nesaranews.blogspot.de/2013/05/absolutely-every-one-15-out-of-15.html
Exopolitics
Tweet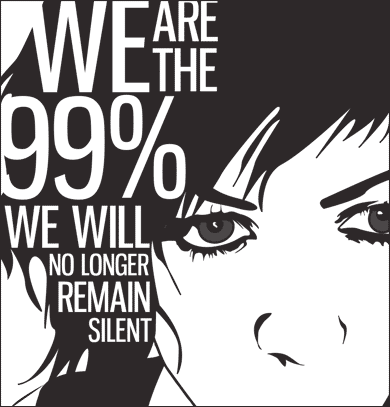 ───▄▄██████████▄▄▄▄▄▄▄█
▄█▄██▄#Ad███▀SEND COPTERS!!!!
http://www.occupythebanks.com
PP
S. If you struggle to read The White Rabbit! U need The White Rabbit! 4
MORON
Human ;) .... Cutting, hey! ;) #Dives4Burrow