You know the INSANE BALD DWARF; he's LOOSE, and has GENOCIDAL WAR CRIMES INTENT.
We've been telling you and telling you ...
Previously:
BACKGROUNDERS: #OccupyTheBanks RT
http://www.occupythebanks.com/search?q=INSANE+BALD+DWARF+LOOSE+IN+LONDON
http://www.occupythebanks.com/search?q=INSANE+BALD+DWARF+STUFFS+SNUFFED+SNAKE
http://www.occupythebanks.com/search?q=INSANE+BALD+DWARF+INVADES+ECUADOR
Now EVEN YOU cannot deny it ANY MOR! He's INSANE! He's BALD, and yes yes, he's a DWARF!
Before the main faire ... an Assad Global Roundup:
Clearly a man who is fixated on proving his manhood, like all little guys ... ;) INSANE BALD DWARF takes the UK FULL INSANE STATUS EUROPE-WIDE! ... And here's the PROOF!
Tweet
Become Human!
Donate
MACHINE TRANSLATED
EXCERPTED
UK 'ready to defy EU over Syria arms ban' and supply the rebel army
The Foreign Secretary spoke at a crisis meeting in Brussels
He warned that failure to supply weapons to moderate opponents of Syrian dictator Bashar al-Assad would help Al Qaeda
By TIM SHIPMAN
PUBLISHED: 23:22, 27 May 2013 | UPDATED: 00:40, 28 May 2013
The European Union arms embargo on Syria was scrapped last night, clearing the way for Britain to send weapons to rebels trying to oust dictator Bashar al-Assad.
After a day of tense diplomatic exchanges in Brussels, Foreign Secretary William Hague secured a deal that will abolish the ban on arms sales to the Syrian opposition.
EU countries also agreed to keep in place Europe-wide sanctions against the Assad regime for another 12 months.
The UK agreed that arms sales to the rebels will go ahead only if there is a clear idea who the 'end user' will be – a move designed to combat claims that weapons will end up in the hands of Al Qaeda militants.
Mr Hague said Britain had 'no immediate decision' to send arms, but the end of the embargo 'gives us flexibility to respond in the future if the situation continues to deteriorate and if the Assad regime refuses to negotiate'.
Read more: http://www.dailymail.co.uk/news/article-2331860/UK-ready-defy-EU-Syria-arms-ban-supply-rebel-army.html#ixzz2UXvPG4eJ
Become Human!
Donate
I guess he wants an invite to the WAR CRIMINALS' PARTY (in the UK, of course!):

Bilderberg Terrorist Organization Meets In June In UK At The Grove Hotel North Of London
Saturday, April 13, 2013

(Before It's News)
The terrorist organization known as The Bilderberg Group will be meeting in secret to plan the Earth's demise from June 6th to June 9th, 2013 at The Grove luxury hotel north of London. The Bilderberg's, who were recently outed as being behind the terrorist attacks in Europe and elsewhere in the world, have long since been protected by 'globalist' or 'statist' agents; however, the 2013 Bilderberg meeting may likely turn out differently with potential mass arrests taking place of the criminal cabal behind thousands if not millions of deaths across the world. Will military and law enforcement personnel take the steps necessary to see that this terrorist organization meets its' downfall in June or will this criminal cabal and their crimes continue to be protected by fascist, globalist agents of the New World Order?
Confirming information gathered by veteran journalist Jim Tucker's source, it appears almost certain that the secretive Bilderberg group will conduct its annual confab at the luxury Grove Hotel just outside Watford, UK from June 6 to June 9.
http://beforeitsnews.com/international/2013/04/bilderberg-terrorist-organization-meets-in-june-in-uk-at-the-grove-hotel-north-of-london-2455558.html
Tweet
RELATED: #OccupyTheBanks RT
http://www.occupythebanks.com/search?q=SYRIA
http://www.occupythebanks.com/search?q=LIBYA
http://www.occupythebanks.com/search?q=IRAN
Tweet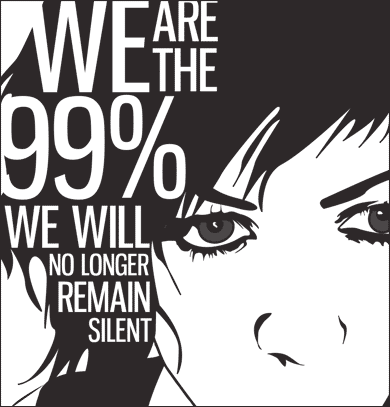 ───▄▄██████████▄▄▄▄▄▄▄█
▄█▄██▄#Ad███▀SEND COPTERS!!!!
http://www.occupythebanks.com
PP
S. If you struggle to read The White Rabbit! U need The White Rabbit! 4
MORON
Human ;) .... Cutting, hey! ;) #Dives4Burrow