One of the most heniously programmerish BIG MISTAKES
was to ever let coders name anything to do with software, for Human <g>
And so, the biggest longest to get my head around concept, was that some jackass sometime called something ... a SOFTWARE REPOSITORY, backports ... when in fact, that BACKport, REPOSITORY, actually contains LATER CHRONOLOGICAL releases of software ALREADY on your system (in a default install/just after install).
It took another couple of years, to work out; that BACKPorts was actually the right word, for BACKPORTS (downstream to the FRONT END coders ... in this case, of course, as it's a distribution's BACKports ... that meant, when I was looking for LATER EDITIONS of software, for whatever reason, this is where they all reside, ALL IN ONE PLACE, of course, logik, like; LINUX :)
Introducing
#FLOSS Wires with New Releases! All about how to get the LATEST software on top of the MOST SECURE operating system! ... The White Rabbit Way! #Debian #BACKPORTS
EXCERPTED
Introduction
You are running Debian stable, because you prefer the Debian stable tree. It runs great, there is just one problem: the software is a little bit outdated compared to other distributions. This is where backports come in.
Backports are packages taken from the next Debian release (called "testing"), adjusted and recompiled for usage on Debian stable. Because the package is also present in the next Debian release, you can easily upgrade your stable+backports system once the next Debian release comes out. (In a few cases, usually for security updates, backports are also created from the Debian unstable distribution.)
Backports cannot be tested as extensively as Debian stable, and backports are provided on an as-is basis, with risk of incompatibilities with other components in Debian stable. Use with care!
It is therefore recommended to only select single backported packages that fit your needs, and not use all available backports.
Where to start
Users should start at the Instructions page.
Contributors should start Contribute page.
If you want to know which packages are available via backports.debian.org look at the Packages page.
      Dear users of the backports service!

 The Backports Team is pleased to announce the next important step
on getting backports more integrated.  People who are reading
debian-infrastructure-announce[1] will have seen that there was an
archive maintenance last weekend: starting with wheezy-backports the
packages will be accessible from the regular pool instead of a separate
one.


== For Users ==

 What exactly does that mean for you?  For users of wheezy, the
sources.list entry will be different, a simple substitute of squeeze
for wheezy won't work.  The new format is:

 deb http://ftp.debian.org/debian/ wheezy-backports main

 So it is debian instead of debian-backports, and offered through the
regular mirror network.  Feel invited to check your regular mirror if
it carries backports and pull from there.

For squeeze nothing changed.

deb http://backports.debian.org/debian-backports/ squeeze-backports(-sloppy) main

continues to work for the whole squeeze lifetime.

== For Contributers ==

 Please read the mail to debian-devel-announce[5] instead. :)

 Just one thing mentioned here:  technically wheezy-backports and
squeeze-backports-sloppy have been opened with this move too.  Only, the Buildd
Team needs some days to set up the buildd network for the new suites, so please
be a bit more patient.


== Thanks ==

 Finally, we want to thank the FTP-Master Team for their fine work on
making this happen.

 The documentation on backports-master[2] has been updated, and in
case of any doubt or question, feel free to ask them on either the
debian-backports mailinglist[3], or in case of sensitive topics ask
us[4] directly.

Add backports to your sources.list
For squeeze add this line


deb http://YOURMIRROR.debian.org/debian-backports squeeze-backports(-sloppy) main

to your sources.list (or add a new file with the ".list" extension to /etc/apt/sources.list.d/).
For wheezy add this line


deb http://YOURMIRROR.debian.org/debian wheezy-backports main

to your sources.list (or add a new file with the ".list" extension to /etc/apt/sources.list.d/)
Run apt-get update
Install a package from backports
All backports are deactivated by default (i.e. the packages are pinned to 100 by using ButAutomaticUpgrades: yes in the Release files. If you want to install something from backports run:
apt-get -t squeeze-backports install "package"

of course you can use aptitude as well:
aptitude -t squeeze-backports install "package"

squeeze-backports-sloppy
To guarantee a clean upload path from squeeze-backports to wheezy it is not allowed to upload backports from jessie to squeeze-backports. To allow new backports also in squeeze we created a new suite for everybody that prefer newer packages above a clean upgrade path:
squeeze-backports-sloppy
. You can use it exactly as squeeze-backports, just add another line to your
sources.list
and install new packages via apt-get -t squeeze-backports-sloppy install
Subscribe to the security announce mailinglist
If you want to get announcements about security updates on backports.debian.org subscribe to the
debian-backports-announce mailinglist
.
Report Bugs
Please report bugs that you found in the packages to the
backports mailinglist
and
NOT
to the Debian BTS!
Tweet
Continues:


Become Human! Donate

Source:

http://backports.debian.org/

Tweet
RELATED: #OccupyTheBanks RT
http://www.occupythebanks.com/search?q=FLOSS
http://www.occupythebanks.com/search?q=LINUX
http://www.occupythebanks.com/search?q=BANKSTERS
Mor! U *can* handle it Human!
http://debgen.simplylinux.ch/
https://debianhelp.wordpress.com/2011/11/06/to-do-list-after-installing-debian-squeeze/
http://forums.debian.net/viewtopic.php?f=30&t=77698
Tweet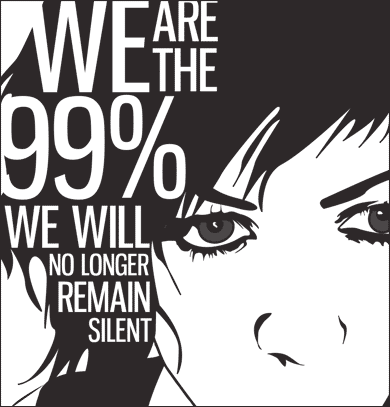 ───▄▄██████████▄▄▄▄▄▄▄█
▄█▄██▄#Ad███▀SEND COPTERS!!!!
http://www.occupythebanks.com
PP
S. If you struggle to read The White Rabbit! U need The White Rabbit! 4
MORON
Human ;) .... Cutting, hey! ;) #Dives4Burrow