Excellent new resource brought to our attention by the brave and fearless Brit @12EDDIE (give that fine fella a follow!)
RIPPED 29th May 2013; please visit the original at this location for a hopefully even more up to date list, but this is one webpage, that needs to be SEEN!
We note one missing peiece of signficant data; KEN CLARKE, alleged penis stroker; is the HEAD of the BILDERBERG (in our view FAKE) charity in the UK; he's head of it's STEERING COMMITTEE, last time I checked, it took ONE DONATION A YEAR, from GOLDMAN SACHS, and it passed ALL of that money right on to the MAIN BILDERBERG organisation; TAX FREE.
It's charitiable exemption in the UK? Why not check it out yourself; on the UK charity commissioners website? ... And then see what 'public' information, you can find Bilderberg disseminating, in it's AVOWEDLY PRIVATE MEETINGS, NOT OPEN TO THE PUBLIC, and from which, NOT EVEN MINUTES are published. Do you think a CHARITABLE EXEMPTION should apply???

SUNDAY, 10 FEBRUARY 2013
Reminder .... is this well, BRITISH?
"FALLING MASONRY
Shining light on the Corruption and Deceit of the Freemasons
---
A list of past and present MPs who are Freemasons or Bilderberg attendees
(These lists are currently being researched - keep checking back for the latest information.)
| Name | Constituency / Comments | Source of evidence / Member's Masonic Lodge |
| --- | --- | --- |
| Leo Amery | Conservative MP for Birmingham South [later B'ham Sparkbrook] (1911-45) | Wikipaedia |
| Tony Baldry | Banbury (Conservative) | Hansard, 6 April 1989 |
| Ed Balls | Morley & Outwood (Labour Co-op); Economic Secretary to the Treasury | Bilderberg participant (2001-03,2006-07) |
| Sir Malcolm Barclay-Harvey | Unionist MP for Kincardine & Aberdeenshire West (1923-9, 1931-9) | The Glasgow Herald, 1 December 1950 |
| John Baron | Basildon & Billericay (Conservative) | Suggested as a Freemason in internet discussion forums |
| Sir Edmund Bartley-Denniss | Conservative MP for Oldham (1911-1922) | Wikipaedia |
| William Wither Beach | Conservative MP for North Hampshire (1857-85); Andover (1885-1901) | Hampshire & IOW Masonry website |
| Anne Begg | Aberdeen South (Labour) | Suggested as a Freemason in internet discussion forums |
| Stuart Bell | Middlesbrough (Labour) | Suggested as a Freemason in internet discussion forums |
| Sir Frederic Bennett | Conservative MP for Torbay (1955-87) | Bilderberg participant (1963,1965-75,1977-80) |
| Brian Binley | Northampton South (Conservative) | Biography at Conservative Party website |
| Bob Blackman | Adulterous, homophobic MP for Harrow East (Conservative) | Kenelm Lodge, No.8255 |
| Tony Blair | Former Prime Minister; Labour MP for Sedgefield (1983-2007) | Internet forums suggest Studholme Lodge, No.1591; Bilderberg participant, 1993 |
| Nick Boles | Grantham & Stamford (Conservative) | Bilderberg participant (2012) |
| Andrew Bridgen | NW Leicestershire (Conservative) | Suggested as a Freemason in internet discussion forums |
| Gordon Brown | Kirkcaldy & Cowdenbeath (Labour) | Suggested as a Freemason in internet discussion forums; Bilderberg participant (1991) |
| Vince Cable | Twickenham (Liberal Democrat) | Suggested as a Freemason in internet discussion forums |
| Alun Cairns | Vale of Glamorgan (Conservative) | Suggested as a Freemason in internet discussion forums |
| David Cameron | Witney (Conservative) | Suggested as a Freemason in internet discussion forums |
| George Canning | Tory Prime Minister of UK (1827) | Masonic Quarterly Magazine, January 2005 |
| Sir Edward Carbutt | Liberal MP for Monmouth Boroughs (1880-1886) | Book: "Secret Society of the Freemasons in Bradford" |
| Sir Fred Catherwood | Vice President of the European Parliament (1989-1992) | Bilderberg attendee (1971) |
| David Chaytor | Labour MP for Bury North (1997-2010); jailed for 18 months after making false Parliamentary expenses claims | Claimed as Liberty Lodge, No.5573 in internet forums |
| Winston Churchill | Tory Prime Minister (1940-45 & 1951-55) [Note: The Churchill Society points out that he publicly resigned as a Mason in 1912] | Studholme Alliance Lodge No.1591; Rosemary Lodge No.2851 |
| Kenneth Clarke | Rushcliffe (Conservative); Lord Chancellor & Secretary of Justice | Bilderberg participant (1993,1998-00,2003-04,2006-08,2012) |
| Clement Davies | Liberal MP for Montgomeryshire (1929-62); Former leader of the Liberal Party | Bilderberg participant (1954) |
| Geraint Davies | Swansea West (Labour Co-op) | Suggested as a Freemason in internet discussion forums |
| Edmund Dell | Labour MP for Birkenhead (1964-79) | Bilderberg attendee (1978) |
| Jim Devine | Labour MP for Livingston (2005-10) jailed for 16 months after making false Parliamentary expenses claims | Suggested as a Freemason in internet discussion forums |
| Sir Robert Duff | Liberal MP for Banffshire (1861-93) | Wikipaedia |
| Sir Herbert Dunnico | Labour MP for Consett (1929-31) | Founder of New Welcome Lodge, No.5139 |
| Sir Tony Durant | Tory MP for Reading North (1974-83); Reading West (1983-97) | Suggested as a Freemason in internet discussion forums |
| Sir William Ellison-Macartney | Conservative (Later Irish Unionist) MP for Antrim South (1885-1903) | Apollo University Lodge, No.357; Erin Lodge, No.2895 |
| Sir Peter Emery | Conservative MP for East Devon (1959-2001) | The Independent, 31 October 1995 |
| William Forster | Conservative MP for Bradford (1861-1886) | Pentalpha Lodge, No.974; book: "Secret Society of the Freemasons in Bradford" |
| John Foster | Conservative MP for Northwich (1945-1974); Parliamentary Undersecretary of State for Commonwealth Relations | Bilderberg attendee (1954) |
| William Henry Foster | Conservative MP for Lancaster (1895-1900) | Book: "Secret Society of the Freemasons in Bradford" |
| Sir Anthony Gadie | Conservative MP for Bradford Central (1924-29) | Temple Lodge, No.4963 |
| Hugh Gaitskell | Labour MP for Leeds South (1945-63); Former Chancellor of the Exchequer | Bilderberg attendee (1954,1958) |
| Phil Gallie | Conservative MP for Ayr (1992-97) (later MSP) | The Scotsman, 2 February 2002 |
| Edward Gibbon | Whig MP for Liskeard (1774-80); Lymington (1781-4) | Wikipaedia |
| Jo Grimond | Liberal MP for Orkney and Shetland (1950-83) | Bilderberg attendee (1958) |
| Arthur Greenwood | Labour MP for Nelson & Colne (1922-31); Wakefield (1932-54) | Hugh Dalton makes the claim in his memoir "The Fateful Years" |
| William Hague | Richmond(Yorks) (Conservative) | Suggested as a Freemason in internet discussion forums; Bilderberg participant (1998) |
| Keith Harding | Conservative MSP for Mid Scotland & Fife (1999-2003) | The Scotsman, 2 February 2002 |
| Edward Heath | Conservative MP for Old Bexley & Sidcup (1950-2001) | Bilderberg participant (1963,1967,1969) |
| Joseph Hiley | Conservative MP for Pudsey (1959-74); involved in the Shire Oak scandal | Leeds Other Paper, 12 December 1986 |
| Stuart Holland | Labour MP for Vauxhall (1979-89) | Bilderberg attendee (1970) |
| John Horam | Labour MP for Gateshead West (1970-83); Conservative MP for Orpington (1992-2010) | Bilderberg attendee (1975) |
| Douglas Hurd | Conservative MP for Mid Oxfordshire (1974-83); Witney (1983-97) | Bilderberg attendee (1980-81) |
| Edward John Hutchins | Liberal MP for Lymington (1850-7) | Wikipaedia |
| H. Montgomery Hyde | Ulster Unionist MP for Belfast North (1950-59) | Bilderberg attendee (1954,1957) |
| Eric Illsley | Labour MP for Barnsley Central (1987-2011); jailed for 12 months after making false Parliamentary expenses claims | Suggested as a Freemason in internet discussion forums |
| Bernard Jenkin | Conservative MP for Harwich & North Essex | Suggested as a Freemason in internet discussion forums |
| Aubrey Jones | Conservative MP for Birmingham Hall Green (1950-65) | Bilderberg attendee (1974) |
| David Jones | Clwyd West (Conservative) | Welsh Assembly Register of Members interests |
| Gwilym Jones | Conservative MP for Cardiff North (1983-97) | Dinas Llandaff Lodge, No.8512 |
| Ruth Kelly | Labour MP for Bolton West (1997-2010); Opus Dei member | The Scotsman, 21 January 2005 |
| Sir Edwin Leather | Conservative MP for North Somerset (1950-64) | The Telegraph, 6 April 2005 |
| Jack Lopresti | Filton & Bradley Stoke (Conservative) | Mr Lopresti admits to being a Mason during a Bristol Community radio show, 13 January 2012 |
| Niall Macdermot | Labour MP for Derby North (1957-70) | The Independent, 31 October 1995 |
| Angus MacDonald | Scottish National Party MSP for Falkirk East | Scottish Parliament Register of interests; Lodge Zetland, No.391 |
| Sir John Major | Former Tory Prime Minister (1990-97) | Suggested as a Freemason in internet discussion forums |
| Jamie McGrigor | MSP for the Highlands & Islands (Conservative) | The Scotsman, 2 February 2002 |
| David McLetchie | Former leader of the Scottish Conservative Party, who resigned after a taxi expenses scandal | The Telegraph, 7 February 2002 |
| Reginald Maudling | Conservative MP for Chipping Barnet (1950-79) | Numerous sources list Mr Maudling as a Freemason; Bilderberg attendee (1965,1967,1970-71,1973) |
| Brian Monteith | Conservative MSP for Mid Scotland and Fife (1999-2007) | The Scotsman, 2 February 2002 |
| Elliot Morley | Labour MP for Scunthorpe (1987-2010); jailed for 16 months after making false Parliamentary expenses claims | Suggested as a Freemason in internet discussion forums |
| Robert Neill | Bromley & Chislehurst (Conservative) | New Statesman, 12 June 2006; Greater London Lodge, No.2603 |
| Anthony Nelson | Conservative MP for Chichester (1974-97) | Martin Short claims that Mr Nelson told him that he was a Freemason |
| Allan Noble | Conservative MP for Chelsea (1945-59) | Bilderberg attendee (1957) |
| John Nott | Conservative MP for St. Ives (1966-83); Secretary of State for Defence during the Falklands War | Bilderberg attendee (1977) |
| John James Oddy | Conservative MP for Pudsey (1908-10) | Book: "Secret Society of the Freemasons in Bradford" |
| George Osborne | Tatton (Conservative); Chancellor of the Exchequer | Suggested as a Freemason in internet discussion forums; Bilderberg attendee (2006-09,2011) |
| Ian Paisley | North Antrim (Democratic Unionist) | Suggested as a Freemason in internet discussion forums |
| John Storey Penleaze | Liberal MP for Southampton (1833-5) | Hampshire & IOW Masonry website |
| Sir Ian Percival | Conservative MP for Southport (1959-87) | New Welcome Lodge, No.5139; Canada Lodge No.3527; County Palatine Lodge No.2505 |
| Enoch Powell | Ulster Unionist Party MP for South Down (1950-87) | Bilderberg participant (1968) |
| Christopher Price | Labour MP for Birmingham Perry Barr (1966-70), Lewisham West (1974-83) | Bilderberg attendee (1970) |
| Sir Malcolm Rifkind | Kensington (Conservative); Former Foreign Secretary | Bilderberg participant (1986,1996) |
| Sir George Robertson | Liberal MP for Bradford Central (1906-16) | Book: "Secret Society of the Freemasons in Bradford" |
| Peter Rost | Conservative MP for Erewash (1970-92) | Martin Short claims that Mr Rost told him that he was a Freemason |
| Michael Russell | Scottish National Party MSP for Argyll & Bute | Scottish Parliament Register of interests; Kyles of Bute Lodge, No.1120 |
| John Smith | Labour MP for Monklands East (1970-94); Former Labour Party leader | Bilderberg participant (1986,1989,1991) |
| Rory Stewart | Conservative MP for Penrith & The Border | Bilderberg participant (2011) |
| David Sumberg | Conservative MP for Bury South (1983-97); now an MEP dubbed "UK's laziest MEP" | Smith Child Lodge, No.2064 |
| Shirley Summerskill | Labour MP for Halifax (1964-83) | Bilderberg attendee (1972) |
| Sir Charles S.Taylor | Conservative MP for Eastbourne (1935-74) | 1985 Masonic Year Book |
| Norman Tebbit | Former MP for Epping (1970-74), Chingford (1974-92); Former Secretary of State for Trade and Industry | Bilderberg attendee (1985) |
| Stefan Terlezki | Conservative MP for Cardiff West (1983-97) | Dinas Llandaff Lodge, No.8512 |
| Sir Neil Thorne | Conservative MP for Ilford South (1979-92) | Leyton Grange Park Lodge, No.5473 |
| Sir David Trippier | Conservative MP for Rossendale & Darwen (1979-92) | Keystone Lodge, No.363 |
| Sir Neville Trotter | Conservative MP for Tynemouth (1974-97) | Suggested as a Freemason in internet discussion forums |
| Sir Peter Vanneck | Conservative MEP for Cleveland & Yorkshire North | The Independent, 31 October 1995 |
| Sir Gerard Vaughan | Conservative MP for Reading East (1983-97) | The Independent, 31 October 1995 |
| Sir Alfred Cecil Walker | Democratic Unionist MP for Belfast North (1983-2001) | Martin Short claims that Cecil Walker told him that he was a Freemason |
| Gary Waller | Conservative MP for Keighley (1979-97) | Clifton Lodge, No.7112 |
| Sir Francis Watson | Conservative MP for Pudsey & Otley (1923-29) | Book: "Secret Society of the Freemasons in Bradford" |
| Sir John Wells | Conservative MP for Maidstone (1959-87) | The Independent, 31 October 1995 |
| John Wilkes | Whig MP for Aylesbury (1757-64); Hellfire Club member | Jerusalem Lodge, No.44 |
[Masonic MPs who have subsequently become ennobled are listed in the Peers section of this website.]
Tweet
Continues:


Become Human! Donate

Source:

http://fallingmasonry.info/masonic_mps.html

Tweet
RELATED: #OccupyTheBanks RT
http://www.occupythebanks.com/search?q=BILDERBERG
http://www.occupythebanks.com/search?q=BILDERBERG+911
http://www.occupythebanks.com/search?q=IMPOSIMATO
We did tell you:
Monday, 1 October 2012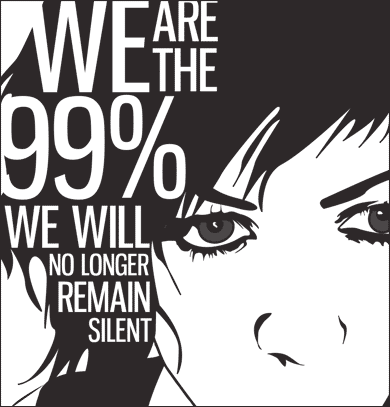 ───▄▄██████████▄▄▄▄▄▄▄█
▄█▄██▄#Ad███▀SEND COPTERS!!!!
http://www.occupythebanks.com
PP
S. If you struggle to read The White Rabbit! U need The White Rabbit! 4
MORON
Human ;) .... Cutting, hey! ;) #Dives4Burrow