We've managed to regain control somewhat of email ....
possibly published late, but again HOORAY! Asam Carabanchel #15M ... They're BACK!
EXCERPTED
At 12 International March against Monsanto in Atocha.
Cuesta de Moyano the Ministry of Agriculture. Event: https://t.co/BwF6PrNBaZ
-------------------------------------------------- ----------------------------------------------
And at 18pm we are all in G! Evaluate our experience these two years, the # 12M and # TomaTuÁgora.
It's time to revisit the square for Popular Assembly of Madrid with all Districts and Towns, and decide between all events and dates for our actions.

Our agora # APMSur + # InterbarriosSur was the biggest crowd! (and the walk from Sol with batucada a great idea for people to join us.)

We propose, that you come at least a couple of each Assembly, and that you bring brochures with all directions of it for people to link quickly and thus facilitate coordination, communication and dissemination of our actions.

A greeting, follow!

_______________________________________________
Comunicacion.Carabanchel mailing list
Comunicacion.Carabanchel @ listas.tomalosbarrios.net
https://listas.tomalosbarrios.net/mailman/listinfo/comunicacion.carabanchel

MACHINE TRANSLATED
A las
12h Marcha Internacional en contra de Monsanto en Atocha.
------------------------------------------------------------------------------------------------
¡Y a las 18h nos vemos todas en Sol!
Evaluaremos nuestra trayectoria estos 2 años, el #12M y #TomaTuÁgora.
Es el momento de retomar la plaza para realizar Asamblea Popular de Madrid con todos los Barrios y Pueblos, y que entre todas decidamos eventos y fechas para nuestras acciones.
Nuestra ágora de #APMSur + #InterbarriosSur fue la más multitudinaria! (y el paseo desde Sol con batucada una gran idea para que la gente se nos uniera.)
Os proponemos, que vengáis al menos un par de cada Asamblea, y que traigáis folletos con todas las direcciones de la misma para establecer enlaces entre los pueblos rápidamente y así facilitar la coordinación, comunicación y difusión de nuestros actos.
______________________________
Tweet
Continues:


Become Human! Donate

Source:



Tweet
RELATED: #OccupyTheBanks RT
http://www.occupythebanks.com/search?q=FINANCE
http://www.occupythebanks.com/search?q=ECONOMICS
http://www.occupythebanks.com/search?q=BANKSTERS
Mor! U *can* handle it Human!
Tweet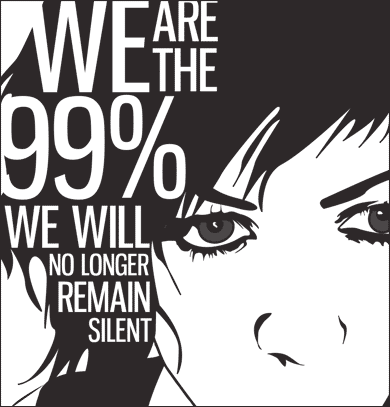 ───▄▄██████████▄▄▄▄▄▄▄█
▄█▄██▄#Ad███▀SEND COPTERS!!!!
http://www.occupythebanks.com
PP
S. If you struggle to read The White Rabbit! U need The White Rabbit! 4
MORON
Human ;) .... Cutting, hey! ;) #Dives4Burrow