Monday morning SCUMBAGS!!!!!!!!!!!!!
Published on
May 22, 2013
In Hertfordshire, England, the Watford mayor and the local press, to their limited credit, are not giving the silent treatment to their town being overrun by the secretive Bilderberg Group meeting at The Grove Hotel near London June 6-9.
But Watford Mayor Dorothy Thornhill already has floated an unflattering portrait of Bilderberg protesters as conspiracy screwballs intent on crashing the community to back up their ominous opinions with possible violence.
"I have my concerns about it because it does attract people who can and do cause violence and disturbance," Ms. Thornhill quivered, to the local Watford Observer. She added that she's "confident the police will be able to minimize that," while tossing a verbal bouquet: "[I]t is very good the Grove has been deemed a prestigious enough venue."
Yet, it seems Ms. Thornhill got her trousers caught on a nail regarding the basic concept of who the purveyors of violence really are. Let's see, is it the protesters? Or could it be the very power players who conduct these Bilderberg meetings to secretively and undemocratically lay out broad objectives, such as sustaining existing wars and planning new ones?
Still, the mayor is noticeably uncomfortable that local taxpayers, to the extent that local resources are used to handle the Bilderberg Group's wide-ranging security needs, must pick up the tab—although the 140 or so major bankers, corporate captains, media moguls, policy wonks, royalty, and other manicured mavens who convene these world-governance meetings do spend their own funds for private security.
And while the mayor acknowledged that conspiracist critics of Bilderberg have a "right to protest," she professed that not only is she "concerned about the use of police resource."; she's also "ambivalent about whether this [free speech] is a good thing. It's potentially a positive thing as long as things don't 'kick off.'" In other words, so long as things don't get out of hand.
While the local newspaper is trying to read the proverbial tea leaves about the number of protestors and about whether any of them will be violent, the paper's staff evidently does not comprehend that the only armed people in the area will be the police and especially the plain-clothes security personnel hired by the Bilderberg luminaries. During each year's Bilderberg meeting, this protective ring completely closes off the host hotel to the public and seals the perimeter with plenty of armed force at hand.
So, it's not exactly an atmosphere of open government and principled statesmanship. In fact, many see it as a menacing defiance of the people's will by a tiny plutocratic minority, yet the local press in this case only sees trouble outside the gate, not inside the upcoming meeting.
A trusted source told this reporter police are mounting a sizable security operation, utilizing a nearby rugby club as their base of operations. This source added that there are persistent rumors of a "drill" being planned in that same area during the Bilderberg meeting, with several observers wondering just what the "drill" may include.
The Hertfordshire Constabulary so far declined to comment on operational details, nor has their financial cost been divulged.
A hint of the bizarre manner in which the local newspaper has portrayed Bilderberg's critics was supplied by Watford Observer senior reporter Ben Endley, who scribbled that the group's critics include "David Icke, who claims the group's influential Steering Committee is made up of 12-foot lizards known as 'Reptoids.'"
Pillory and parody aside, as an area blogger adroitly noted, "It is not the protesters that should be their main concern. It is the fact that the world's political, financial and military elite meet in absolute secrecy, including their own [UK] elected officials."
Stream:
http://NextNewsNetwork.com
Facebook:
http://Facebook.com/NextNewsNet
Twitter:
http://Twitter.com/NextNewsNet
Sub:
http://bit.ly/Sub-to-N3
Hashtag: #N3
About:
Next News Network's WHDT World News Program airs daily at 6pm and 11pm Eastern on Comcast, DirecTV and Over-the-Air and Online at
http://usmediavault.com/WHDT.html
WHDT World News is available to 6 million viewers from South Beach to Sebastian, Florida and to 2 million viewers in Boston, Massachusetts via WHDN.
WHDT broadcasts on RF channel 44 (virtual channel 9) from Palm City and is carried on cable TV channels 44 (SD) and 1044 (HD) by AT&T, on cable channels 17 (SD) and 438 (HD) in West Palm Beach by Comcast, on satellite channel 44 (SD) in West Palm Beach by DIRECTV, and on WHDN-Boston which broadcasts on RF channel 38 (virtual channel 6) from the Government Center district in downtown Boston.
More about WHDT:
http://en.wikipedia.org/wiki/WHDT
Tweet
Continues:


Become Human!
Donate
RELATED: #OccupyTheBanks RT
http://www.occupythebanks.com/search?q=BILDERBERG
Mor! U *can* handle it Human!
Published on Jun 3, 2013 Thousands of Spaniards have joined a massive rally in Madrid against the austerity measures imposed by the Troika on European countries including Spain. Press TV's Ian Diez reports from Madrid. Follow our Facebook on: https://www.facebook.com/presstv Follow our Twitter on: http://twitter.com/presstv Follow our Tumblr on: http://presstvchannel.tumblr.com
#OTb Team update ... yes, yes, that's to YOU!
http://www.freedomslips.com/newchat/live.htm
Apparently we were endlessly promoted for two and a half hours last night on the above ... though buggered if we can get a page load.
Tweet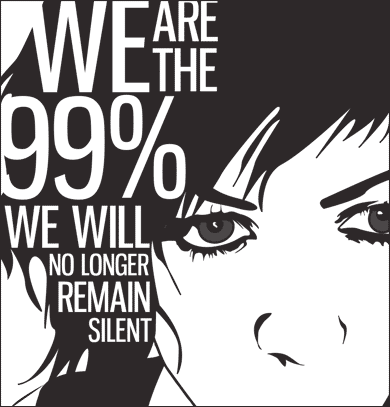 ───▄▄██████████▄▄▄▄▄▄▄█
▄█▄██▄#Ad███▀SEND COPTERS!!!!
http://www.occupythebanks.com
PP
S. If you struggle to read The White Rabbit! U need The White Rabbit! 4
MORON
Human ;) .... Cutting, hey! ;) #Dives4Burrow