IMPORTANT UPDATE on The Bottom of The White Rabbit today!
(15.59 hr UTC)
"
Transcripts from Bradley Manning's Trial
The US military has refused to release transcripts of Bradley Manning's trial. In addition, they've denied press passes to 270 out of the 350 media organizations that applied. Without public transcripts or a press pass, it's virtually impossible for media organizations to accurately cover the trial and for the public to know what the government is doing in its name.


In response, Freedom of the Press Foundation has crowd-sourced funding to place a professional stenographer in the media room covering the trial. We will post full transcripts shortly after each day's proceedings end. The morning session with be posted by 7 pm the same evening. The afternoon session will be posted by 9 am the next morning. The transcripts will be released under
an Attribution 3.0 Unported Creative Commons license
.
Depending on how long the trial lasts, transcriptions will cost between $60,000-120,000, so please help support this project by
going here to donate
.
Tweet
Continues:


Become Human!
Donate
Mor! U *can* handle it Human!
"Other Ways to Help

Already donated and want to do more? Don't have resources to donate? There are many other ways you can help us in our movement to promote independent, fearless, uncompromising press.
Subscribe to Our Newsletter
Go here to subscribe to our newsletter.
We will send you occasional updates when we are offering a new transparency journalism bundle to donate to, as well as news about the organizations we support and important developments in press freedom issues.
Spread the Word
We're a new organization with a noble cause, and we need you to help us reach people who care about transparency, free expression and accountable government. Please tell your friends about our organization through email and social media. You can send
a suggested tweet to all your friends by clicking here.
And make sure to follow us on Twitter at
@FreedomofPress
.
Fundraisers FTW!
You're just one person. But your friends, family, and even frenemies have some serious economic clout. Evangelize to your loved ones about how society will be improved by nonprofit, independent, unflinching media and it won't be hard to throw together a successful fundraiser. Parties, contests, pledges, door-to-door solicitations – use your imagination. Want us to help promote your event? Email
Rainey@pressfreedomfoundation.org
"
Source:
#OTB #TWEETME RELATED: #OccupyTheBanks RT
Help Us Ensure Human Roam Free! :) We've just done testing from a Mountain top in Costa Rica; NO GOOGLE CHROME, you're just OWNED by the NSA! ;) LOL ... Don't buy it a moment!
We did tell you:
Tuesday, 21 May 2013
Will you help us fight the TYRANNY?! Please
DONATE *TODAY*
..
You do realise we set up
http://www.crowdactivism.com
at YOUR request ...
help save the ass of ....
Tweet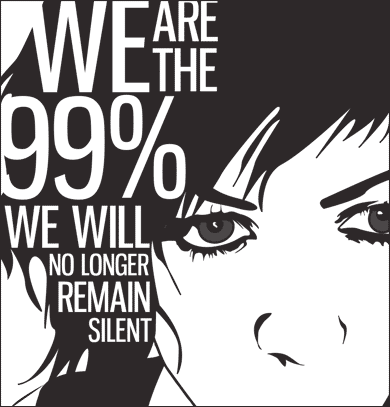 ───▄▄██████████▄▄▄▄▄▄▄█
▄█▄██▄#Ad███▀SEND COPTERS!!!!
http://www.occupythebanks.com
PP
S. If you struggle to read The White Rabbit! U need The White Rabbit! 4
MORON
Human ;) .... Cutting, hey! ;) #Dives4Burrow