İngilizce Orijinal Aşağıda Türkçe çevirisi! :) But first, for those well out of the Turkish Loop; previously:
http://www.occupythebanks.com/search?q=TURKEY
Occupy Gezi - Prologue ...
Occupy Gezi - Prologue
from
Ata Akel
on
Vimeo
.
EXCERPTED REPRINTED
with Kind Permission
Author Human !
"

FROM GEZI TO ZUCCOTTI PARK





How did this begin and what were the intentions of your group? Did you foresee the current upheaval and was this considered a potential outcome of your struggle to hold the park?




As it is known, we all wanted to stop a plan of "requalification" of Taksim Square which would have erased Gezi Park and its trees leaving only a green roundabout, and placing a shopping mall, a Mosque and a ring of pedestrian passages which would have left basically no public space as such – and definitely no way for people to gather as a crowd. Honestly, no one could have expected what came next in the rest of the country. Gezi Park did not burst out of the blue; in fact, it is highly symbolic that we finally broke into Taksim square exactly one month after the First of May, a day when hundreds of citizens trying to gather and march around the Beyoglu area had been brutally attacked and gassed only because of their attempt to reach the square. Since that day, after we were humiliated and chased away on the excuse of the construction works going on in Taksim, unrest had never really stopped. Any small group trying to gather in the streets around Taksim with any political demand would be systematically gassed on a daily basis. The area was completely militarized right on our faces.

The Taksim Solidarity Platform and the many groups it assembled had already been active for months in its struggle to stop Erdogan's pharaonic plan to turn Gezi into a shopping mall and mosque roundabout, as well as fighting against other gentrification processes going on. In this sense you can see what happened on the First of May as a first convergence of two streams: the unions fighting against Edogan's assertive capitalist depauperization of the working class, and the citizens' movements struggling for Taksim, Emek Cinemasi, and against a capitalist understanding of the urban goods. Our network for the struggle to reclaim the commons, Mustereklerimiz, was actively working in this direction, sitting all these realities around a table since a few months. It was in fact on the First of May that we tried to march together under a common flag.


What Gezi Park has given us was this powerfully symbolic chance to get together. Uprooting five trees touched some sensitive emotional chords inside Istanbouli citizens. But sincerely, in the first three days we were only a few thousands trying to stop bulldozers, and we'd do it outside mainstream media attention.
The reality is that we continued our action despite the escalating brutality of police, day after day. With our resistance we exposed a simple fact: State violence against all political gatherings had already gone too far. To a point that people spontaneously decided to take the streets, even more, reclaim their ownership of the streets, liberate the city from police, and set its own rules. And to do this even outside any previous political involvement, and without knowing with who this fight would be fought with. The rest is a miracle of solidarity and power of the many.



How do you contextualize the current conflict in the larger political processes in Istanbul and Turkey?"



Continues:


MACHINE TRANSLATED


"Gezi DAN Zuccotti PARK İÇİN

Bu nasıl başlar ve grubun niyetleri neydi ki? Eğer mevcut ayaklanma öngörmüş ve bu parka tutmak için mücadele potansiyel bir sonucu olarak kabul edildi?

Bilindiği gibi, hepimiz sadece yeşil bir dolambaçlı bırakarak, ve bir alışveriş merkezi, bir cami ve yaya geçişleri bir halka yerleştirerek Gezi Parkı ve ağaçlar sildim olurdu Taksim Meydanı "Yeniden yeterlilik kazanma" bir planı durdurmak istedi hangi olur kesinlikle ve insanlar bir kalabalık toplamak için bir yol - temelde hiçbir kamu gibi alan yapmamışlar. Dürüst olmak gerekirse, hiç kimse ülkenin geri kalanında sonraki geldi ne bekleniyor olabilir. Gezi Parkı mavi dışarı fırladı değil, aslında, bu, nihayet Mayıs Birinci sonra tam bir ay Taksim kare içine kırdı toplamak ve Beyoğlu alanı etrafında yürümeye çalışan vatandaşların yüzlerce olmuştu bir gün son derece sembolik vahşice saldırıya ve çünkü kare ulaşmak için çaba sadece gaz verilerek. Taksim'de devam çalışır, huzursuzluk gerçekten durdu hiç o günden bu yana, sonra biz aşağılanmış edildi ve inşaat bahane kovaladı. Herhangi bir siyasi talebi ile Taksim çevresindeki sokaklarda toplamaya çalışırken herhangi bir küçük grup sistematik günlük olarak gaz verilerek olacaktır. Alanı tamamen yüzümüze sağ militarize oldu.

Bu monte Taksim Dayanışma Platformu ve birçok grup zaten bir alışveriş merkezi ve dolambaçlı cami, hem de devam eden diğer soylulaştırma süreçleri mücadele içine Gezi açmak için Erdoğan'ın firavunlara planı durdurmak için mücadelesinde ay boyunca aktif olmuştu. Bu anlamda iki akarsu bir ilk yakınsama olarak Mayıs Birinci ne oldu görebilirsiniz: sendikalar işçi sınıfının Edogan en iddialı kapitalist depauperization karşı mücadele ve vatandaşların hareketleri Taksim, Emek Sinemas, için mücadele ve bir kapitalist karşı Kentsel mal anlamak. Commons, Mustereklerimiz, geri kazanmak için mücadele için bizim ağ aktif bir kaç aydır bir masa etrafında tüm bu gerçekleri oturan, bu yönde çalışıyordu. Bu bir bayrak altında birlikte yürümeye çalıştı Mayıs Birinci üzerinde aslında oldu.

Ne Gezi Parkı bize vermiş bir araya gelip bu güçlü sembolik şans oldu. Kökünden beş ağaçlar Istanbouli vatandaşlar içinde bazı hassas duygusal akorları dokundu. Ama içtenlikle, ilk üç gün içinde biz buldozerler durdurmaya çalışırken sadece birkaç bin vardı ve biz ana akım medyanın ilgisini dışında yapardım.

Gerçek şu ki polisin artan vahşeti, günden güne rağmen bizim eylem devam olmasıdır. Bizim direnci ile, basit bir gerçeği ortaya: tüm siyasi toplantılar karşı Devlet şiddet zaten çok ileri gitmişti. Insanlar kendiliğinden daha da sokaklarda, almaya karar verdi bir noktaya, sokakların mülkiyet geri, polis şehir kurtarmak ve kendi kurallar koyar. Ve hatta daha önceki siyasi katılımı dışında, ve bu mücadele ile mücadele olacağını kim bilmeden bunu yapmak için. Geri kalan birçok dayanışma ve güç bir mucizedir.

Nasıl İstanbul ve Türkiye'nin en büyük siyasi süreçlerde mevcut çatışma bağlam mı?"

Source: Google Translate


Tweet

Bee a Social Animal & Save The White Rabbit!
Become Human!
Or SNAIL!

Source (original):
http://mustereklerimiz.org/answers-to-occupy-wall-street/
I smell BILDERBERG @ Work .. SEND IT SLAVES!
I smell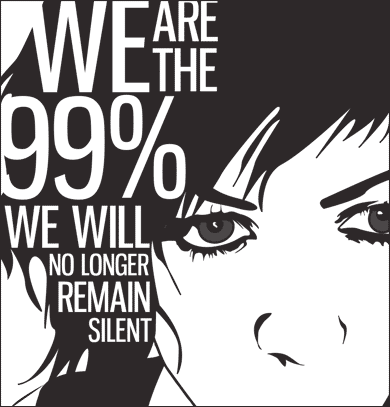 http://www.occupythebanks.com/search?q=OpBLACKHEATH
http://www.occupythebanks.com/search?q=OpROCKEFELLER
http://www.occupythebanks.com/search?q=OpROTHSCHILD
http://www.occupythebanks.com/search?q=OpCLEANSWEEP
#OccupyTheBanks RT Dare U?
Become Human!
TIP: If u struggle 2 read The White Rabbit! U need Rabbit! 4
MORON
Human.
PS If u
Tweet, FB& RE-BLOG
The White Rabbit!
Regularly
...
The White Rabbit!
ROARS
!
Yes yes!
Like LION!
:)
HELP NOW >>
FACEBOOK & TWEET our
COPTERS!!!!!!!!!
http://www.FluorideWaterFilters.info