STOP PRESS!! Stop Being Easy Meat!
Dare you DREAM A NEW WORLD into existence; RIGHT NOW DECIDE. it's DIFFERENT.
BUSTED: ONE NSA HOORAY!!!!
FLUX PROOF TWO
1) Tuesday, 9 October: we published:
2012OTB HARASSMENT BY THE DARK CABAL #NSA DOXED
http://www.occupythebanks.com/search?q=NSA+DOXED
Then of course, most famously;
UK MOR MOR #NSA CRIMES *DOXED* #MENWITHHILL
http://www.occupythebanks.com/2013/05/uk-mor-mor-nsa-crimes-doxed-menwithhill.html
Of course, previously (and just a tiny sample):
http://www.occupythebanks.com/search?q=SSL
http://www.occupythebanks.com/search?q=XSS
http://www.occupythebanks.com/search?q=MiTM
http://www.occupythebanks.com/search?q=NSA+DOXED
Not this!
EXCERPTED
"I realised that I was part of something that was doing far more harm than good... The NSA routinely lies in response to Congressional inquiries about scope of surveillance in America. The NSA is intent on making every conversation and every form of behaviour in the world known to them.... What they're doing poses an existential threat to democracy."
- Edward Snowden, 29, PRISM Whistleblower
The US government will be happy to learn it will save several million dollars on the criminal inquiry into the identity of the NSA's PRISM whistleblower because moments ago in a lengthy profile by the Guardian's Glenn Greenwald, said whistleblower has decided to reveal himself to the world: he is Edward Snowden, 29 years old. Originally from Elizabeth City, NC, a Maryland community college dropout and former Special Forces trainee, the 10 year "veteran" with the NSA, most recently in its Hawaii office under the employ of defense contractor Booz Allen Hamilton, has just made history and joined the pantheon of such legendary whistleblowers of the US government' secret activities as the Pentagon Papers' Daniel Ellsberg and Wikileaks' Bradley Manning. Last but not least, Edward is currently residing in Hong Kong, out of harm's (read America's) way.
Who is Edward and how did he end up at the NSA? The Guardian has the full story.
By his own admission, he was not a stellar student. In order to get the credits necessary to obtain a high school diploma, he attended a community college in Maryland, studying computing, but never completed the coursework.
In 2003, he enlisted in the US army and began a training program to join the Special Forces. Invoking the same principles that he now cites to justify his leaks, he said: "I wanted to fight in the Iraq war because I felt like I had an obligation as a human being to help free people from oppression".
He recounted how his beliefs about the war's purpose were quickly dispelled. "Most of the people training us seemed pumped up about killing Arabs, not helping anyone," he said. After he broke both his legs in a training accident, he was discharged.
After that, he got his first job in an NSA facility, working as a security guard for one of the agency's covert facilities at the University of Maryland. From there, he went to the CIA, where he worked on IT security. His understanding of the internet and his talent for computer programming enabled him to rise fairly quickly for someone who lacked even a high school diploma.
By 2007, the CIA stationed him with diplomatic cover in Geneva, Switzerland. His responsibility for maintaining computer network security meant he had clearance to access a wide array of classified documents.
That access, along with the almost three years he spent around CIA officers, led him to begin seriously questioning the rightness of what he saw.
He described as formative an incident in which he claimed CIA operatives were attempting to recruit a Swiss banker to obtain secret banking information. Snowden said they achieved this by purposely getting the banker drunk and encouraging him to drive home in his car. When the banker was arrested for drunk driving, the undercover agent seeking to befriend him offered to help, and a bond was formed that led to successful recruitment.
"Much of what I saw in Geneva really disillusioned me about how my government functions and what its impact is in the world," he says. "I realised that I was part of something that was doing far more harm than good."
He left the CIA in 2009 in order to take his first job working for a private contractor that assigned him to a functioning NSA facility, stationed on a military base in Japan. It was then, he said, that he "watched as Obama advanced the very policies that I thought would be reined in", and as a result, "I got hardened."
Why did he wait so long?
Source:
http://www.zerohedge.com/news/2013-06-09/nsa-whistleblower-reveals-himself
How much longer are you gong to stay DELUDED that the NSA has got ANYTHING to do with YOUR national interest, rather than the BANKSTEERS BUSY RAPIING YOUR SAVINGS ACCOUNTS, your HOMES, your LIFE!?
Dare you Dream ... Dare you JOIN US?
BILDERBERG TAKEDOWN!
Bilderberg
BUSTED!
War Criminals - ICC
Gedit?
Twitter
!
We are the Many
:
I,500,000 READS THANX
#
FTL
Continue our journey in Light:
Producing New Futures
Save lives:
福島
FALLOUT
RADON Water Filters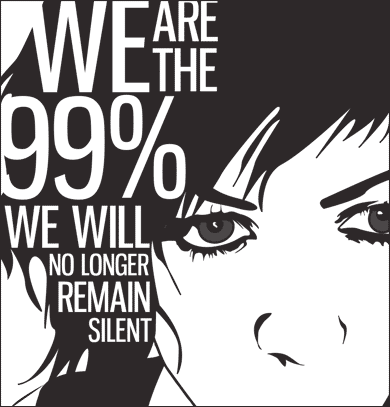 http://www.occupythebanks.com/search?q=OpBLACKHEATH
http://www.occupythebanks.com/search?q=OpROCKEFELLER
http://www.occupythebanks.com/search?q=OpROTHSCHILD
http://www.occupythebanks.com/search?q=OpCLEANSWEEP
#OccupyTheBanks RT Dare U?
Become Human!
TIP: If u struggle 2 read The White Rabbit! U need Rabbit! 4
MORON
Human.
PS If u
Tweet, FB& RE-BLOG
The White Rabbit!
Regularly
...
The White Rabbit!
ROARS
!
Yes yes!
Like LION!
:)
HELP NOW >>
FACEBOOK & TWEET our
COPTERS!!!!!!!!!
http://www.FluorideWaterFilters.info